Innovating History Education for All

Innovating History Education for All
Innovating History Education for All
In this project, specialists in history education, researchers and professional web-developers worked together to help educators make use of digital learning tools that help students acquire competences that are specific for history education. The ambition of the project was to find out what history educators really need to make best use of new technologies for the teaching and learning of history. The project worked to meet those needs, by developing online learning resources, by providing training opportunities for professional development, and by advocating for policies to support digital learning for history. The project especially targeted those educators that are not (yet) confident in the use of ICT, but motivated to learn.
Project Aims
The IHEA project aimed to promote high-quality history, heritage, and citizenship education in Europe through the development, testing and implementation of digital learning resources and by researching what is needed in terms of policy and practice.
In particular, the project:
Enabled educators to create their own online learning activities and tools specifically designed to promote historical thinking and transversal competences.
Fostered competence-based approaches to the subject based on critical thinking and the ability to analyse content in a balanced way, question and compare interpretations, assess evidence and make independent judgments.
Supported a large group of educators to become more digitally confident, to act as multipliers with their colleagues, and to transmit their skills to their students.
Outcomes
The consortium worked in the project to develop the following outputs:
Historiana Labs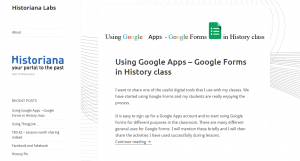 The core team has written a series of blog posts that introduce online tools that are freely available and can be used to promote historical thinking. The blog posts are written to help history educators use these tools, by making a selection of the many digital tools that are available and describing how these tools can be used specifically for history education. The process of selecting and testing tools has helped the project to find out what functionalities and ideas work or do not work. Valuable lessons that will help to improve the tools and exemplar online learning activities made in the Innovating History Education for all project. The blog posts are available at labs.historiana.eu.
July 26, 2017 Online Seminar: How to Promote Historical Thinking Skills Online through Historiana?
November 7, 2016 Historiana Labs: AR & QR
November 7, 2016 Historiana Labs: Using @Twitter to promote historical thinking and improve your teaching
September 9, 2016 Historiana Labs: The 3D-Gallery Generator
July 27, 2016 Historiana Labs: KAHOOT: students are crazy about it
May 30, 2016 Historiana Labs: Using Google Cultural Institute to Overcome Barriers to Field Trips
March 10, 2016 Historiana Labs: Using Google Apps – Google Forms in History class
February 10, 2016 Historiana Labs: "Using ThingLink…"
January 18, 2016 Historiana Labs Blog: "TED Ed – Lessons worth sharing indeed"
December 10, 2015 New Historiana Labs Blog: "Facebook and Fakebook"


Erasmus+ Jean Monnet
Project managers
Steven Stegers
Acting Executive Director, EUROCLIO - European Association of History Educators
Judith Geerling
Senior Project Manager, EUROCLIO - European Association of History Educators
Project Partners
Helen Snelson
Mount School York
Jacek Staniszewski, Jakub Lorenc
Educational Research Institute
Maren Tribukait
Georg Eckert Institute
Nique Sanders, Paul Jongsma
Webtic
Public Reports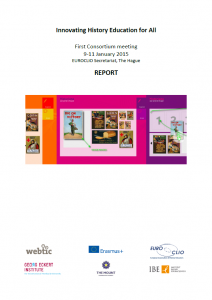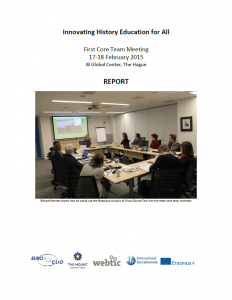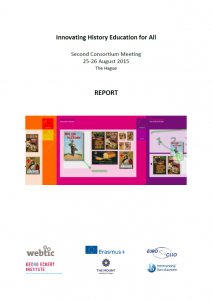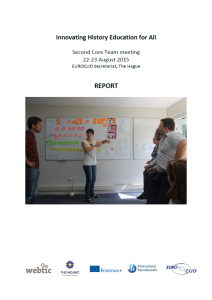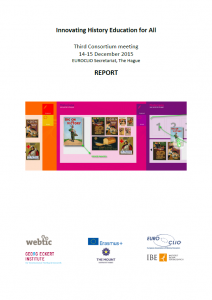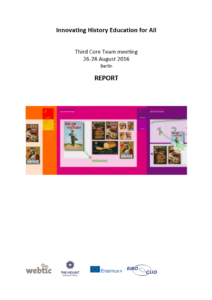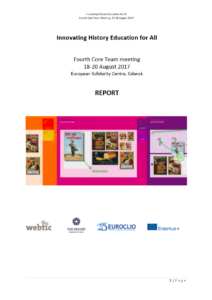 We also recommend