What we do
EuroClio aims to inspire and support educators to engage their students in innovative and responsible history and citizenship education.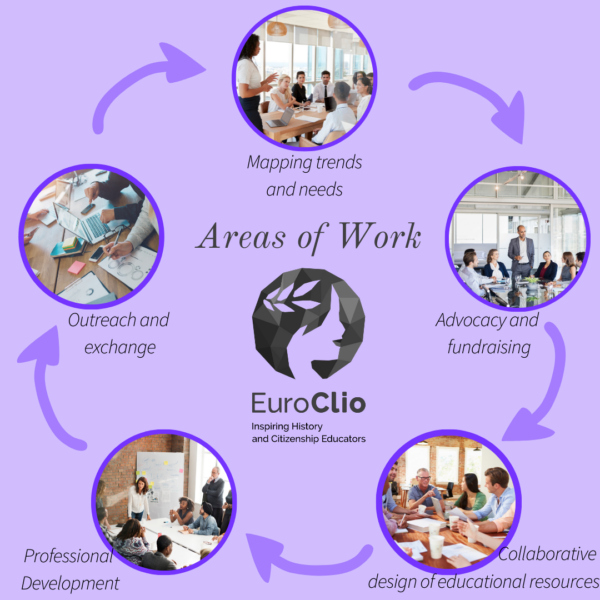 We conduct research to assess the needs of those teaching and learning history, heritage and citizenship, using surveys, focus-groups and interviews. The research findings drive the work of the Association and are used as evidence for advocacy and fundraising
We advocate for high-quality history, heritage and citizenship education on both the European and international levels. We act as an intermediary between the history educators' community in Europe and intergovernmental organisations as the Council of Europe, the EU and UNESCO as well as national authorities.
We support the collaborative design of directly applicable educational resources that promote active learning and historical thinking. The development, piloting and peer-review is typically done by people with different cultural and professional backgrounds to build on different experiences.
We organise professional development courses, active workshops, on-site learning and opportunities for networking. Our Annual Conference is the most international training course for history educators, with usually more than 35 different countries being represented.
We inform our network about relevant projects, resources, research, and events related to history, heritage and citizenship education in Europe. We run several social media channels, maintain this website and issue a monthly newsletter.
These activities are done in projects or part of the core services that we offer to our members.