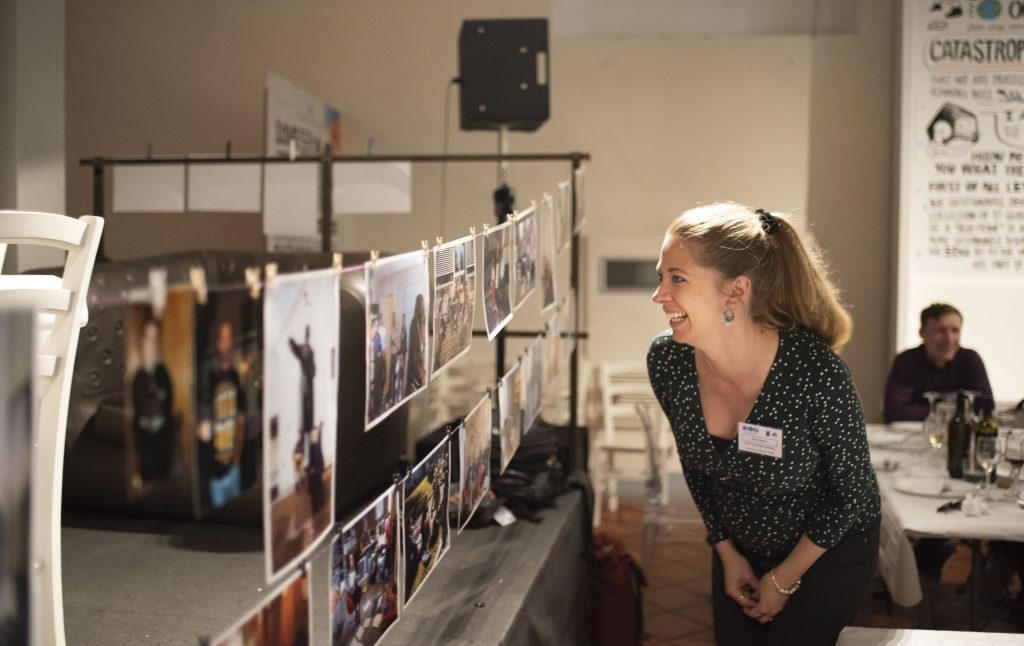 Individual Members are educators and education professionals who are active in the fields of history, citizenship, social sciences, and heritage teaching, and who are, or aspire to be, active members of the international community of education professionals. They come from all across the world, and are of vital importance for the EuroClio community.
Individual Members have access to the following services:
A dedicated newsletter – every six weeks, our Individual Members receive a dedicated newsletter, containing information on upcoming training opportunities and on opportunities to get involved in new or ongoing EuroClio projects. The newsletter includes also a space where Individual Members can share their own news.
Free participation to all EuroClio-led online training sessions – once registered, Individual Members will receive a discount code, which they will be able to use to gain free access to all EuroClio's webinars / online sessions.
Discounted rate at in-person international trainings organised by EuroClio, including the EuroClio Annual Conference
Membership of Special Interest Groups – as a member of a Special Interest Group, you will be part of a small community of highly motivated education professionals, who share news, host lectures, and hold by-annual online networking event focused on a specific topic. Currently, the following Special Interest Groups are available:

Teachers as Researchers
Teachers as Textbook Authors
Using (video) games in History Teaching

Access to private recordings of webinars/conversations/content – While we strive to record all the online lectures and panel discussions that we host, some of them never make it to our YouTube channel, either due to the personal nature of the conversation, or because they deal with unpublished research, or because they make use of sources that cannot be used if not for educational purposes. In agreement with the speakers, we make some of these sessions available online for our Members only.
Possibility to receive a hard copy of the EuroClio Bulletin at home – Twice a year, our outreach team collects our most successful news items and in-depth articles, adds original content, and publishes a bulletin. This bulletin is available, digitally, for everyone. Individual Members can request to be sent a hard copy of the bulletin at home, without additional costs. Please note that to justify printing and shipping costs, this service is available only for members who have selected a minimum fee of 50 EUR.
In addition, we are currently developing the following services for Individual Members, which we hope will be available soon:
Free participation to online self paced courses – In the spring of 2023, we will launch our first ever online self paced course, focusing on the topic of "how to create quality e-Learning Activities on Historiana". This topic was chosen by our current Full and Individual Members by means of an anonymous survey. Individual Members will have access to this online self paced course free of charge, including feedback sessions with the trainers and certificate of completion.
Possibility to publish own activity on Historiana – As you know, anyone can develop eLearning Activities on Historiana by creating a free MyHistoriana account. These activities, however, are hidden, and cannot be shared with the wider EuroClio and Historiana community if not with a direct message. Individual Members will have the possibility to ask members of the Historiana team to peer review their eLearning Activities, and then to see their eLearning Activity published on the Historiana Teaching and Learning section.
To make Individual Membership as accessible as possible we have decided to set a range starting from a minimum of 20 EUR per year to a maximum of 100 EUR per year. Each Individual Member has thus the possibility of selecting the fee that best suits their financial situation, as well as to adjust the fee (or cancel the membership) at any time by using the Individual Membership portal.
All fees give access to the same services (with the exception of the hard copy of the EuroClio bulletin, available with a minimum fee of 50 EUR).
If you have any questions regarding Individual Membership, Membership Services, or the application process, please reach out to us at membership@euroclio.eu. We are always happy to help!