About the Project
The European Data Space for Cultural Heritage project will continue a series of "Europeana Digital Service Infrastructure" projects, in which EuroClio and Europeana have worked (and will continue to work) together to improve the discoverability of both Historiana and Europeana websites, by developing content on Historiana that makes use of the Europeana Digitial Collections, in partnership with Cultural Heritage Institutes. 
In the next two years, we will focus on training and capacity building by holding training events which train teachers, educators, and cultural heritage professionals to use the Historiana platform, and to search for high-quality, engaging resources on Europeana. Our ambitious capacity-building programme will include both in-person train the trainer events (one in 2023 and one in 2024), and the development of an online self-paced course on creating high-quality eLearning resources. Another focus of our project will be to increase their accessibility and promote multilingualism on Historiana. We will do so by engaging EuroClio Members in the translation of selected Source Collections and eLearning Activities, and by working in close contact with Cultural Heritage Institutes to develop new content in local languages. 
Get Involved!
Do not miss out on the opportunities in this project. You can participate by:
Joining our train the trainer events
Helping us pilot the online self-paced course
Translating Source Collections and eLearning Activities (check out the currently available language versions here)
Letting us know which Source Collections and eLearning Activities you want to see translated in your own language
So do not hesitate to contact us at secretariat@euroclio.eu. We are already collecting priorities and expressions of interest for translation!
Coming up
Translation: December 2022 & throughout 2023
Launch Online Self-Paced Course: February 2024
More updates coming soon!
At a glance:
Donor
The project will be implemented with the financial support of the European Union.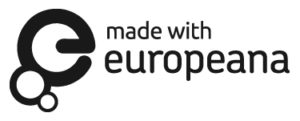 Project Coordinators
Steven Stegers (Executive Director)
Alice Modena (Deputy Director)
Project Partners


Team Members
Historical Content Team
Bob Stradling
Chris Rowe
Francesco Scatigna
Andrea Scionti
Sean Wempe
Teaching and Learning Team
Helen Snelson
Bridget Martin
Gijs van Gaans
Ute Ackermann Boeros
Benny Christensen