New Historiana Learning Section and Analysis Tool tested by Educators in Brussels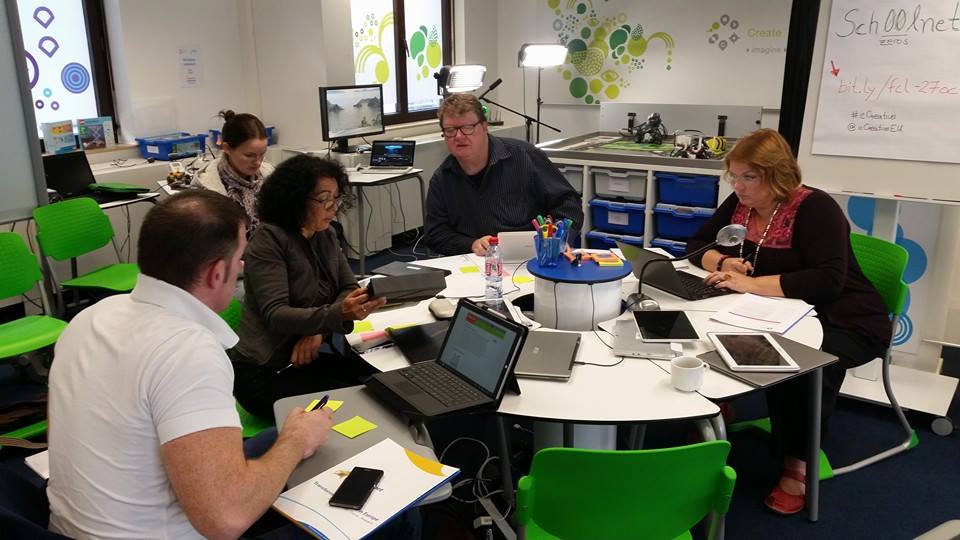 On 10 November a group of 10 educators from all over Europe came together in at the European Schoolnet (EUN) Lab in Brussels to test the user's experience of the new Historiana Learning Section and Analysis tool, within the EuropeanaCreative project. After a warm welcome by Bart Verswijvel from EUN and a short introduction to the project and section by EUROCLIO Project Manager Judith Geerling, the testing session was led by Nico Kreinberger from Innovation Agency Media and Creative Industries (MFG), one of the partners in the project.
In the testing the educators gave valuable feedback on the navigation, accessibility, design & layout and efficiency of the learning section and tool. The results of the session will be used to improve your experience as a visitor of the Historiana website (www.historiana.eu). Additionally, EUROCLIO Programme Director Steven Stegers collected feedback from the educators on how they could and would use the Analysis Tool for their disciplines, varying from geography to IT and languages.
We also recommend