Historiana Named Best Practice in Education and Innovation Pedagogy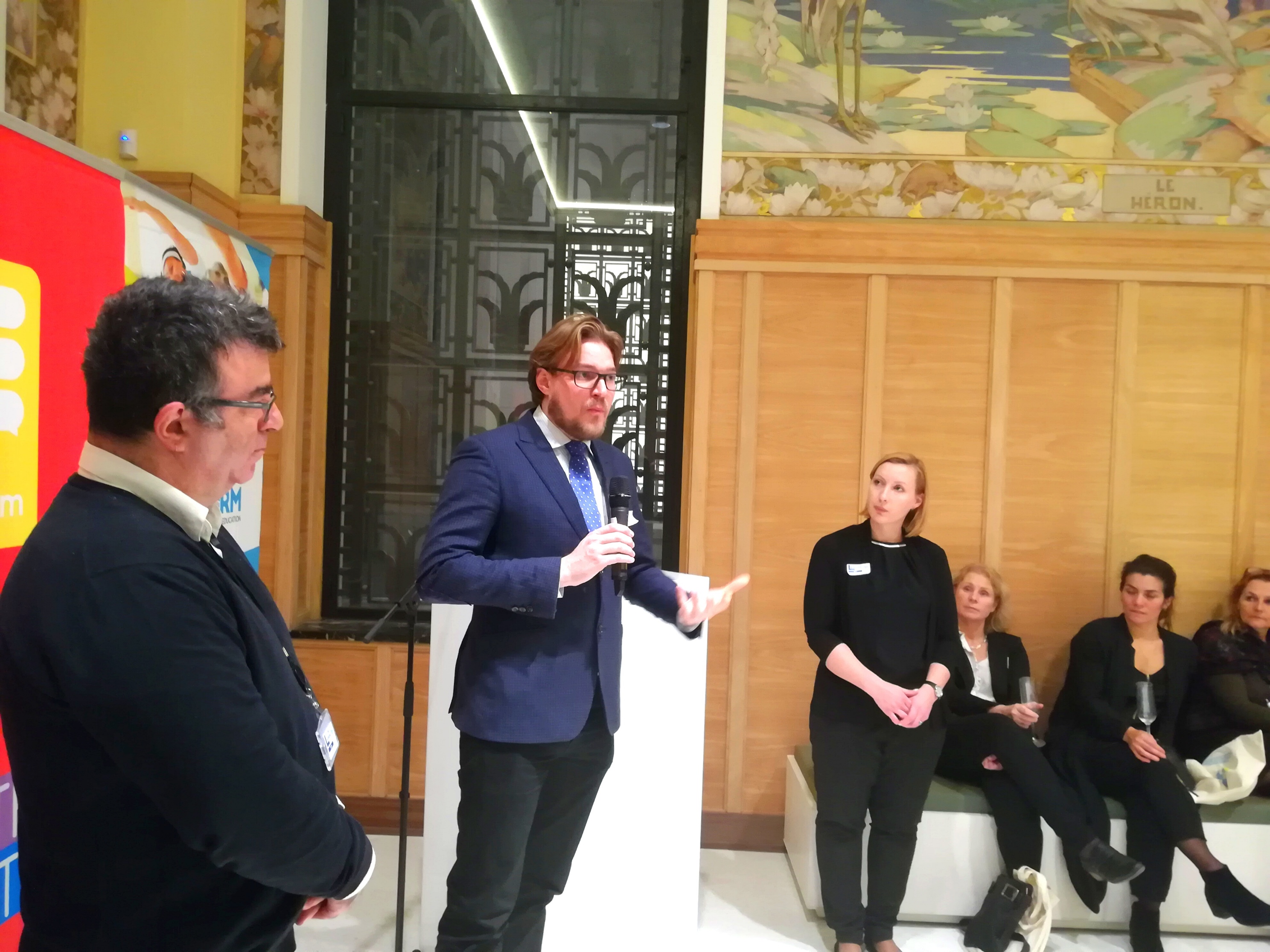 Historiana was recognised as the "Best Practice In Education and Innovation Pedagogy" at a ceremony in the House of European History on Tuesday, as part of the Lifelong Learning Week in Brussels, organised by the Lifelong Learning Platform and the European Youth Forum. The overarching theme of the week is "Education in a Digital World", with seminars on issues such as the potential for using Smartphones in the classroom, and how to make learning inclusive and accessible for all in the digital age.
The award was presented by Indre Vareikyte of the European Economic and Social Committee, who was very enthusiastic about the platform and its ability to make history education more accessible across Europe. EUROCLIO Programme Director Steven Stegers was in Brussels to collect the award, and used the opportunity to draw attention to EUROCLIO's push – with COMMUNIA and the Lifelong Learning Platform itself – for copyright reform in the EU, in response to a directive that – in its current form – has the potential to limit the ability of educators to produce and share learning materials in a trans-national context, thus severely impacting the efficacy  and future development of Historiana.
We also recommend