About the Project
The 4th phase of the DSI project – DSI4 – will continue the work and further develop the outcomes of the previous phases of the Europeana Digital Service Infrastructure project. EuroClio and Europeana will work together to improve the discoverability of both Historiana and Europeana websites. In this phase 24 new source collections and related eLearning activities, using content from the Europeana Collections, will be added to the Historiana eLearning Environment. EuroClio and Europeana will also updated Teacher Training Package developed in the previous phase of the project with the new educational material developed in this phase, and provide Teacher Trainings, both online and offline, using its updated version. This training will allow to directly train teachers with Historiana, and will give EuroClio the possibility to have a direct feedback from history educator, to take into consideration for future developments of both Historiana and the Teacher Training Package.
In September 2020, the project was lengthened for one year. This new phase of the project aims to further the discoverability of the digital cultural content, strengthen our partnership with cultural heritage institutes and train teachers and educators to use the platform and its content.
Project Aims
The overall aim of the project is to facilitate the optimization of Europeana and Historiana resources in history education, and in particular the project aims for:
The re-use of sources from Europeana Collecions to create new source collections for Historiana eLearning environment;
The creation of new eLearning activities for Historiana eLearning environment using the sources collected in the project;
Provide teacher trainings and workshops using Historiana and the Teacher Training Package;
Improve the discoverability of both Europeana and Historiana;
Reach out and link better to history educators who search for source collections online.
The consortium will work in the project to develop the following outputs:
DSI4
At a glance:
Donor
The project will be implemented with the financial support of the Erasmus+ Programme of the European Union.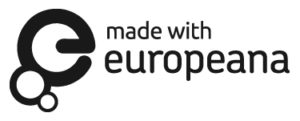 Project Coordinators
Steven Stegers (Executive Director)
Lorraine Besnier (Project Manager)
Project Team
Project Partners


Team Members
Historical Content Team
Bob Stradling
Chris Rowe
Francesco Scatigna
Andrea Scionti
Sean Wempe
Historical Education Team
Helen Snelson
Bridget Martin
Gijs van Gaans
James Diskant