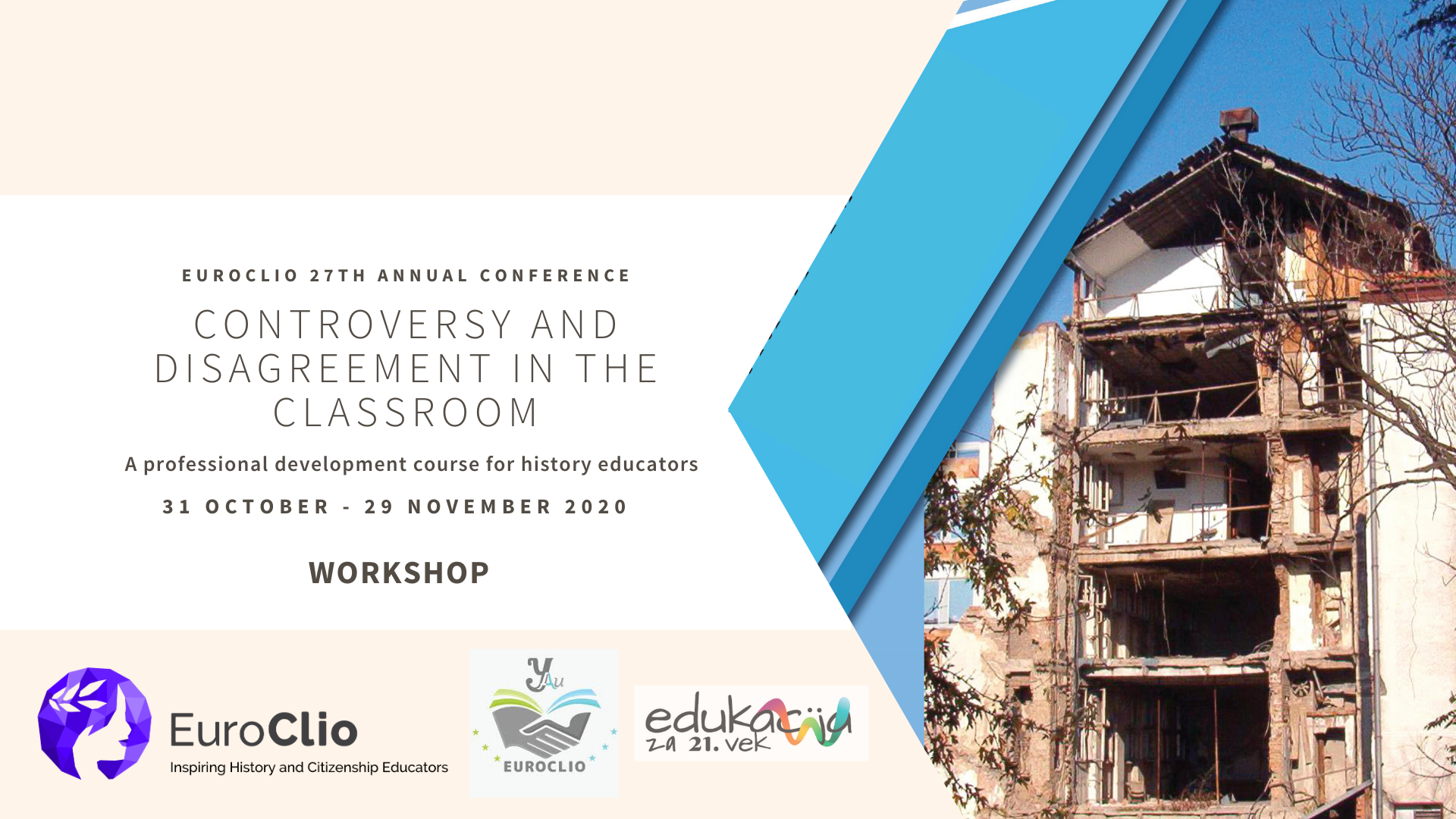 How to bring, discuss, and evaluate diverse perspectives in the classroom. The case of Migrants.
November 2, 2020 @ 4:30 pm

-

6:30 pm

|

€15
The first workshop of our online conference is a product of the Learning to Disagree project. This project was initiated in response to the needs of educators who experience difficulties in addressing sensitive and controversial issues in their classrooms. The project, now in its final stages, offers trainings and support materials for teachers to face these topics head first with their students, subsequently teaching students vital skills such as the ability to listen, to consider alternative interpretations, and the ability of interacting with people that they disagree with in a constructive manner. Skills they will enjoy far beyond the classroom.
Additionally, in a time of growing division, where intolerance creates an "us-versus-them" attitude among social groups, it is essential for students to learn how to deal with controversial subjects, and how to cope with a variety of viewpoints and disagreements. And therefore it is also important that teachers include methods of dialogue, debate and discussion in their lessons, and deal with controversies.
Matej is a core member of the Learning to Disagree team and will gladly introduce you to the methodologies and teachers guide he has been working on for the last three years. His workshop will be divided in three parts. The first part will allow you to experience the newly developed lesson plan for students first hand. This lesson plan will consist of what we call "a variety of viewpoints", in which participants are introduced to a collection of written texts and media images about migration. Based on these materials, you and your fellow colleagues from across Europa are asked to form an opinion on migration to Europe and subsequently discuss these opinions in a group. In the second part, Matej will introduce the rationale behind the lesson, e.g. the teachers' guide, focusing on how to use the teachers' guide in different classrooms. In the final part, Matej will ask you to share your  views on the teaching strategy and assessment methods presented.
About the Workshop Host..
I am history and geography teacher from Slovenia. I graduated on Faculty of Arts in University of Ljubljana. I have worked in primary school for last 15 years. I have been involved with EuroClio since 2015 when I participated in my first Annual Conference in Denmark. Since then I participated in several of EuroClio's Balkan Summer Schools and of course the Learning to Disagree project. I am also involved in several national educational projects in Slovenia. At the moment, the focus of my work is introducing ICT in history teaching.
[siteorigin_widget class="Tribe__Events__List_Widget"][/siteorigin_widget]
27th Annual Conference
This workshop is part of the 27th EuroClio Annual Conference on Controversy and Disagreement in the Classroom. You can find more information on the Annual Conference, including the full programme, on the Annual Conference main page.
Workshop Fee
You can register to this single workshop for 15€ , or register to multiple workshops for a reduced fee.
Participation is free for Individual Members, Member Associations, and Ambassadors. Reach out to Djoera at djoera@euroclio.eu to know how to join.
Learning to Disagree
This and many other workshops are based on the Learning Activities and Variety of Viewpoints developed for the Learning to Disagree Project. You can find the Lesson Plan on "People on the Move" on Historiana.
Share This Story, Choose Your Platform!