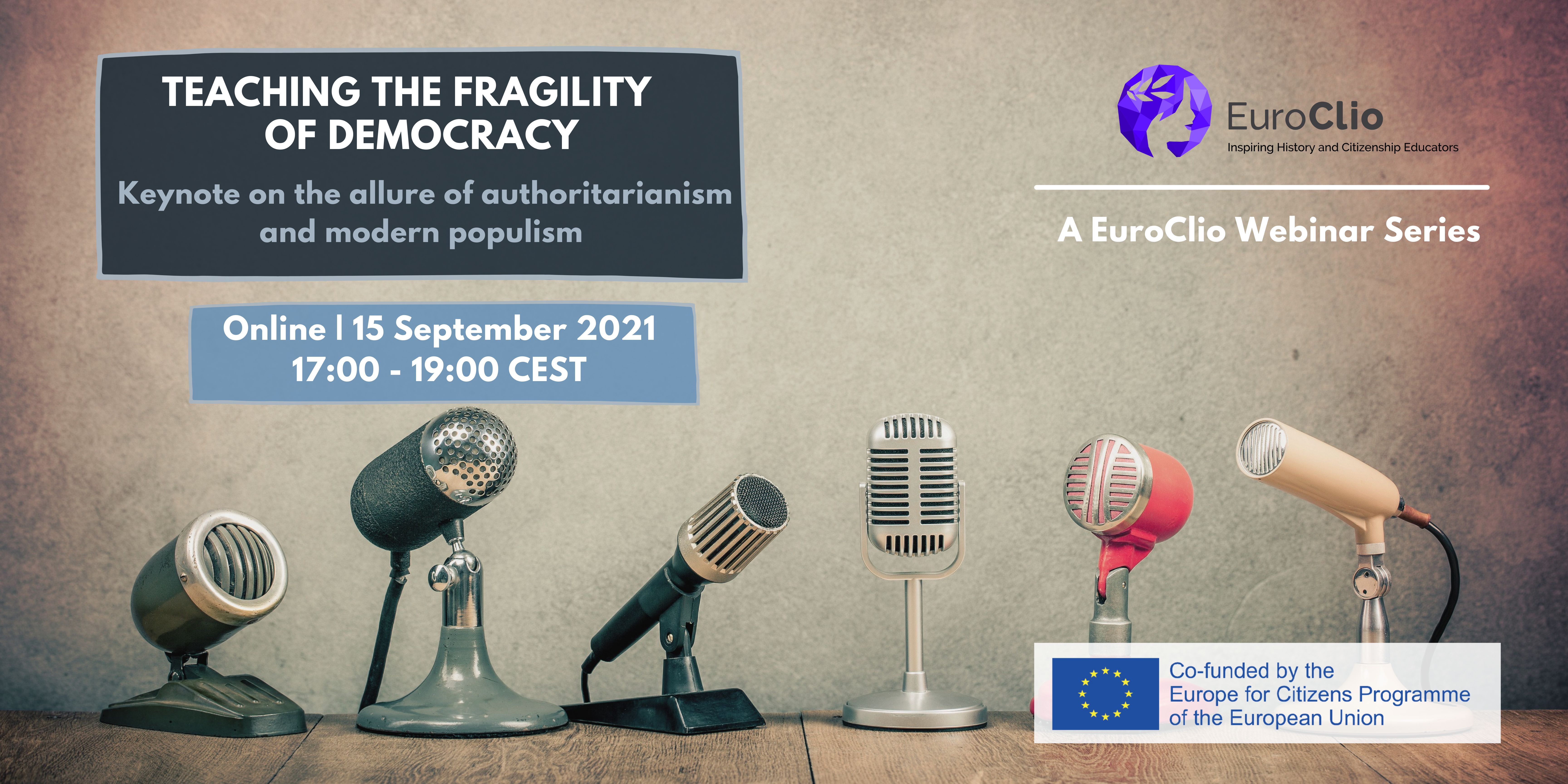 Fragility of Democracy – Keynote on the allure of authoritarianism and modern populism
September 15, 2021 @ 5:00 pm

-

7:00 pm
To deal with the challenges that modern democracy is facing today requires that we have mastered our concepts, spotted the various challengers, and considered how they relate to the current problems and future prospects of modern democracy. This keynote clarifies the concepts of liberal democracy and populism, distinguishes between populist and nativist parties, and shows how those two different types of parties affect liberal democracy in Europe and beyond.
About the workshop host
This keynote lecture is given by Prof. Takis S Pappas (PhD, Yale) is a former professor of political science in Greece and currently a scholar associated with the University of Helsinki, Finland. He has written several books of which the most recent is Populism and Liberal Democracy: A Comparative and Theoretical Analysis (Oxford University Press, 2019). He has produced several policy briefs, a TED-Ed video on populism, and a series of infographics that popularize the topics he does academic research on. He is a regular columnist in major Greek newspaper Kathimerini and maintains the blog www.pappaspopulism.com. He lives in Brussels, Belgium, and Athens, Greece.
Registration is now open.
Participation to the keynote lecture is free of charge.
Participation to the webinar series is free for all EuroClio Individual Members, as well as for Members of our Member Associations.
If you are not a Member, you can register to single sessions for a fee of 15 EUR, or register to the full series for 35 EUR.
Would you like to become an Individual Member? Register here.
[siteorigin_widget class="SiteOrigin_Widget_Image_Widget"][/siteorigin_widget]
We would like to thank our Individual Members for their support in developing this webinar series. The topic has been selected based on input from all members, and the recordings of our sessions are (partially) supported through individual membership fees.
Share This Story, Choose Your Platform!