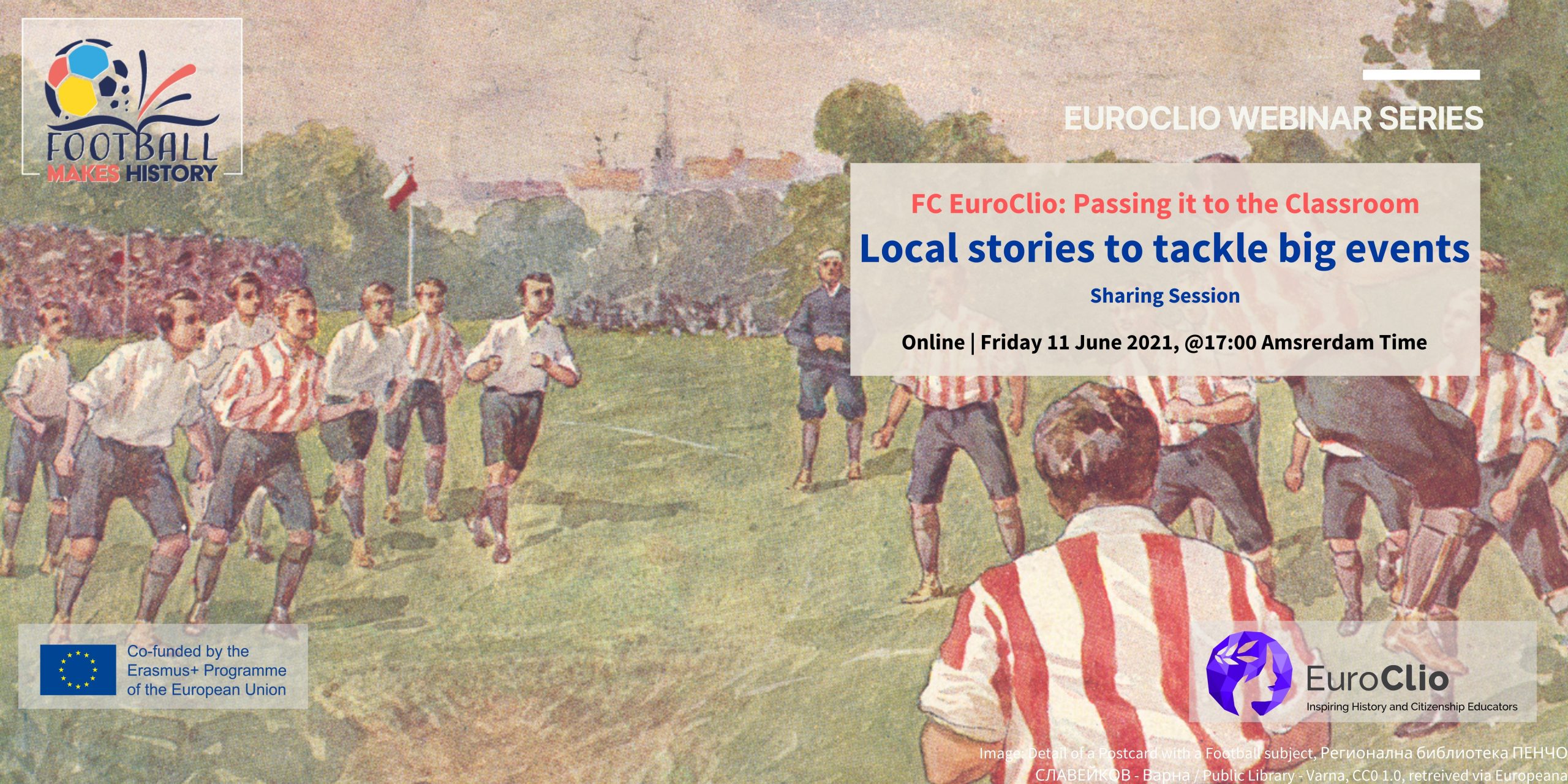 FC EuroClio – Local stories to tackle big events
June 11, 2021 @ 5:00 pm

-

7:00 pm
How can we use the life stories of football, tennis, volleyball players, authors, painters, singers, and other individuals to help our students reflect on issues of inclusion, exclusion, and discrimination? What is the connection between a small and local history, and big world events? How do the life stories of people intertwine with social, cultural, economic and political histories?
In this session, EuroClio Ambassador and member of the Football Makes History team Chris Rowe will walk us through the process that led him to the development of 100+ Football Life Stories (all available on the website footballmakeshistory.eu). How did he select which stories to include? How do the "Thinking Points" come to be? How does he see these life stories enter the classroom?
After a short presentation, we will put his idea to the test: divided in smaller groups, we will add some life stories to the collection. These life stories can be linked to football, but they can also connect to other artists, athletes, or any other individuals. The results of this exercise will be published on the EuroClio website.
[siteorigin_widget class="Tribe__Events__List_Widget"][/siteorigin_widget]
Participation to this session is free.
[siteorigin_widget class="WP_Widget_Media_Image"][/siteorigin_widget]
Share This Story, Choose Your Platform!