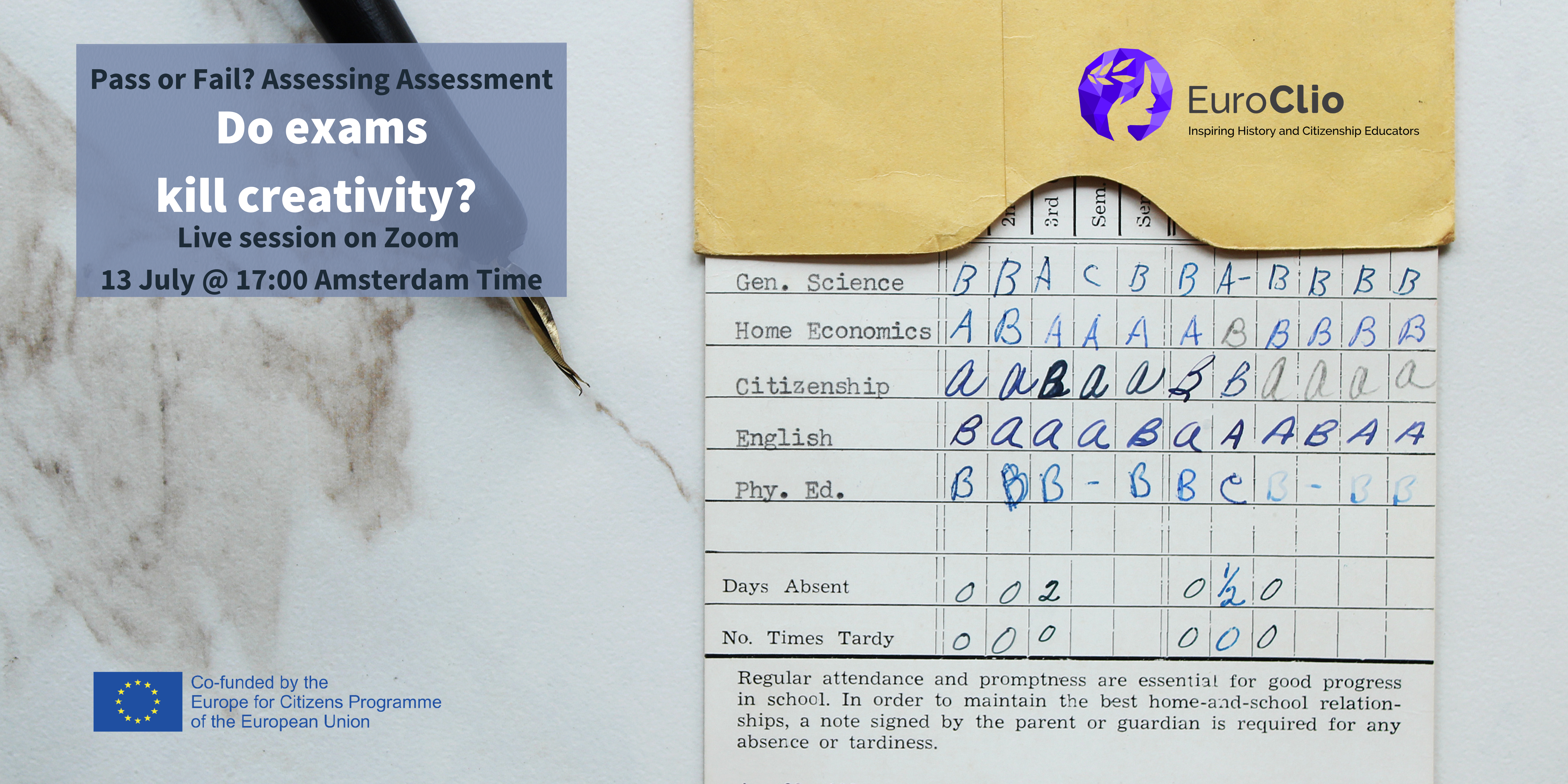 Do Exams kill Creativity?
July 13, 2021 @ 5:00 pm

-

7:00 pm
The project "Personalised and Formative Assessment Practices Supporting School and Learner Development" is currently collecting practices on  innovative and formative assessment methods, to answer the question: how can the unfolding of the unique potential of each and every child/youngster through contextualised, individualised, participatory assessment processes that give learners a feeling of agency and self-efficacy be best supported?
Niko Ginter is a history educator and former representative for the European Council of Steiner/Waldorf Education (ECSWE) for Austria. As part of his history program, he developed a simulation-experience for his class 10 history course.  The "Game of Ginter" as it was called by his students developed over time to be a vital part of the school's upper school program and proved to be quite successful in engaging students in their own learning process.
Students did several self- and peer assessments and participated in countless ways in this game. Our webinar will bring you a bit closer to this innovative and highly engaging method of teaching history. As with many good practice examples, there is also a way of looking at students' progress and defining learning outcomes that are part of this unique approach.
Steiner Schools already have a unique learning experience through the invention of the main lesson. Throughout the year students can engage in subjects that are the main focus for a period of three to four weeks. It allows for a very intense learning experience to take place in a very compact form. Most of the subjects profit highly from this kind of experience. Languages and Mathematics have additional weekly hours in the schedule.
The "game" is also part of Nikolaus's recent script "Living Education" that should be released as a book later this year.
We would invite you to talk with us about this experience and the ideas behind the simulation experience.
This session will take place, live, on zoom. To ensure the safety of the sharing space, we will not record this session.
[siteorigin_widget class="Tribe__Events__List_Widget"][/siteorigin_widget]
Participation to this webinar series is free of charge. The webinar series will consist of three live sessions and four pre-recorded sessions.
[siteorigin_widget class="SiteOrigin_Widget_Image_Widget"][/siteorigin_widget]
We would like to thank our Individual Members for their support in developing this webinar series. The topic has been selected based on input from all members, and the recordings of our sessions are (partially) supported through individual membership fees.
If you would like to see more webinar series like this, please consider joining us as Individual Member!
Share This Story, Choose Your Platform!