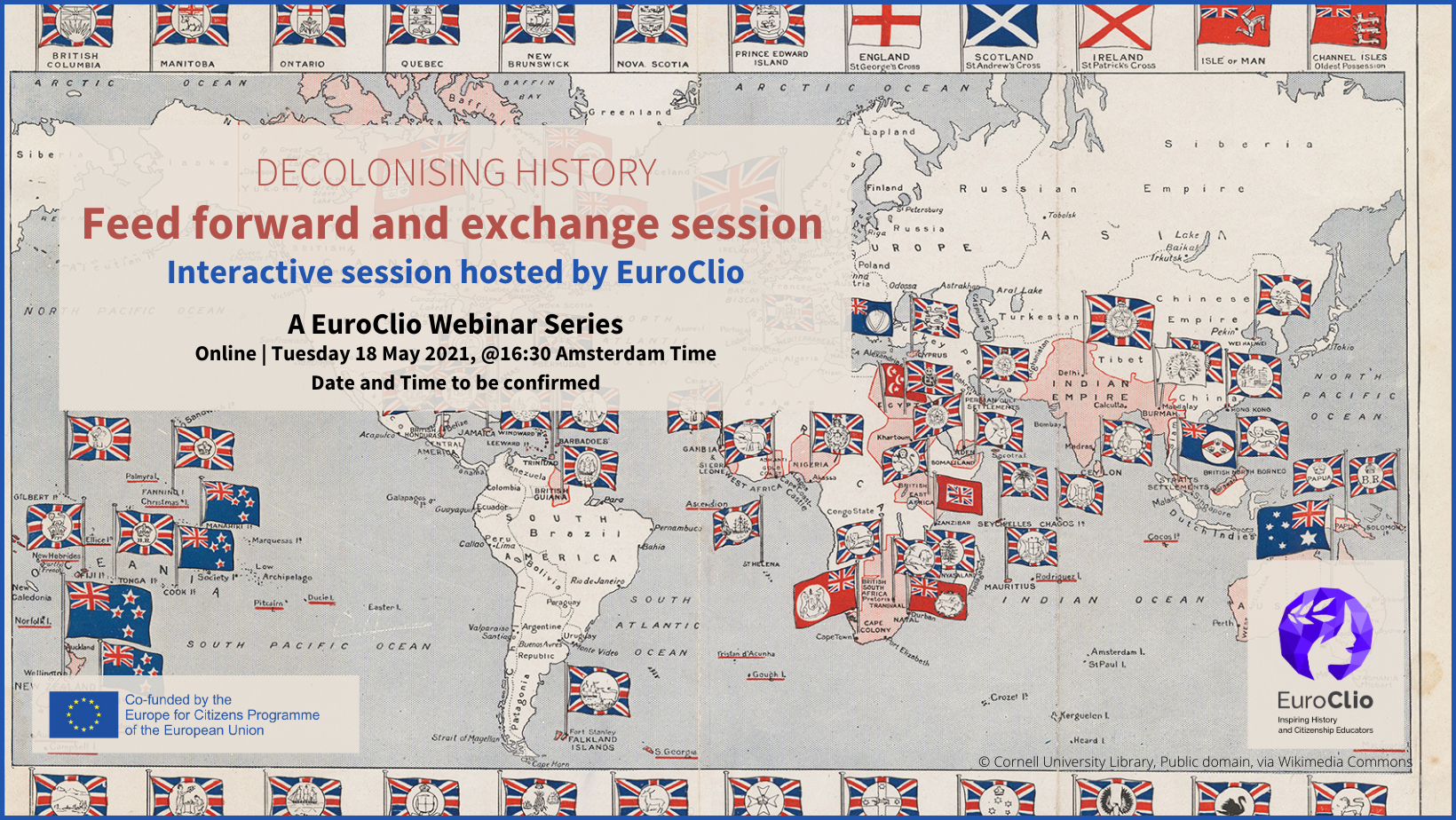 Decolonising History – Feed forward and exchange session
May 18, 2021 @ 4:30 pm

-

6:30 pm
During this session, participants will discuss in groups and as a plenary the relevance of Decolonising History and the role of teachers within current political debates. They will have a possibility to network, share their own experiences, and set the foundations for future projects, including discussing what could be the next steps for EuroClio in an effort to Decolonise History.
Participation to the webinar series is free for all EuroClio Individual Members, as well as for Members of our Member Associations.
If you are not a Member, you can register to single sessions for a fee of 15 EUR, or register to the full series for 60 EUR.
Would you like to become an Individual Member? Register here.
[siteorigin_widget class="WP_Widget_Media_Image"][/siteorigin_widget]
[siteorigin_widget class="Tribe__Events__List_Widget"][/siteorigin_widget]
Share This Story, Choose Your Platform!