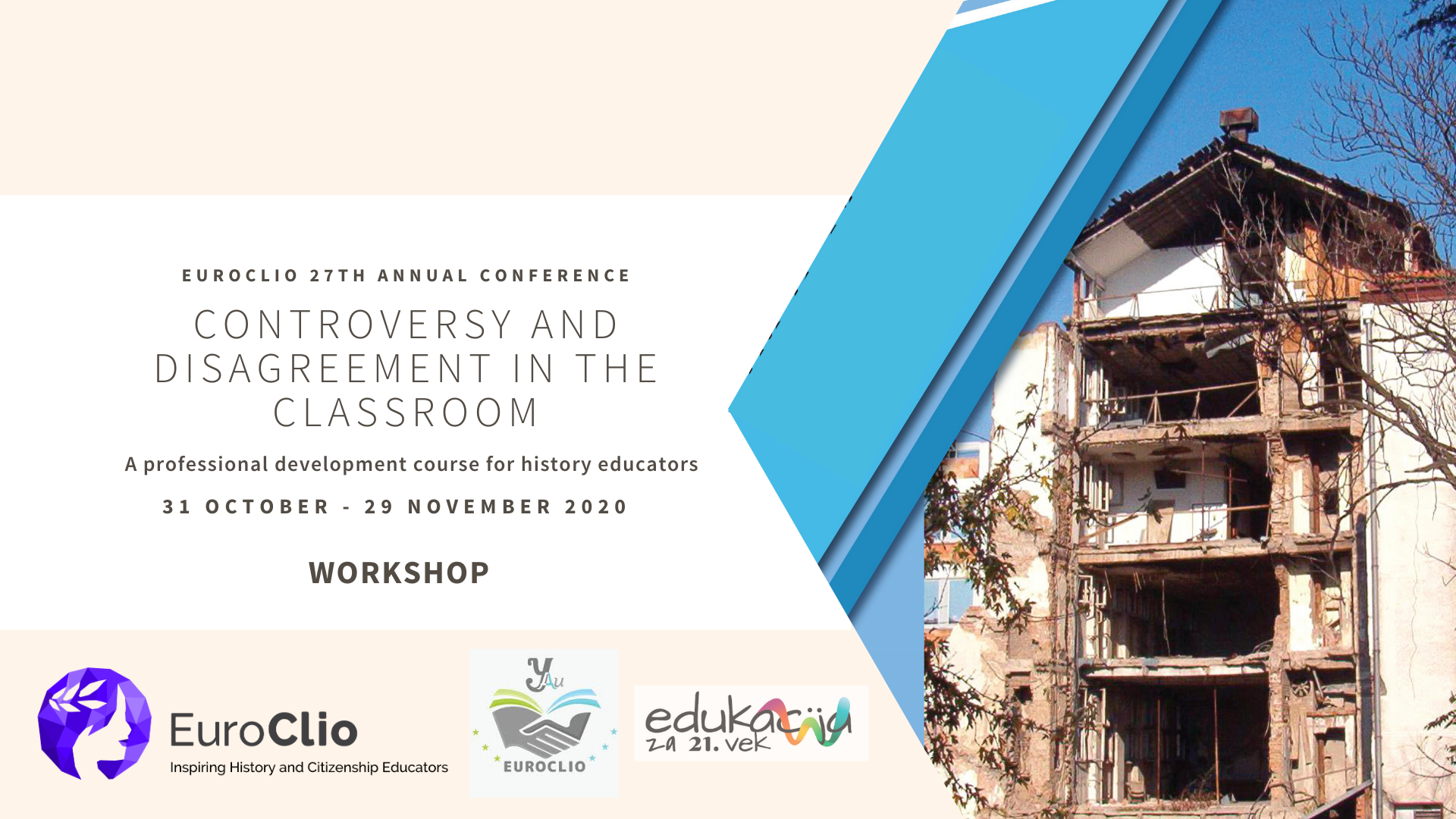 "Keep calm and…": The power of creating humorous and relatable history memes in the classroom
November 4, 2020 @ 4:30 pm

-

6:30 pm

|

€15
Nena will first introduce the general idea of using memes in the classroom and the two different, yet both controversial and emotionally loaded contexts where the tool has been tested.
You will then be introduced to this lesson plan hands-on by going through it yourself. First, you will be then introduced to the "internet meme" as a concept or idea expressed through pictures, gifs, symbols, words, or anything else that is relevant to the creator of the meme and the audience they are sharing it with. Then, by making your own memes, you will be able to explore in what way this tool requires critical positioning toward the topic; releases creativity and fosters empathy but is at the same time fun, entertaining and engaging method, particularly close to the needs of today's digital generations. Furthermore, you will learn how the tool of memes and the method of learning by creating memes allows to explore the ways of translating the controversial historical events through humor and by constructive confrontation of conflicting emotions, images and media.
The workshop is inspired by the pilot version that was delivered by Tea Sindbaek and Tippe Esner in Denmark in 2019 in the frame of Again Never Again project funded by European Commission. This pilot project addressed histories of mass murder and genocide in relation to processes of othering and dehumanization of today. The second inspiration of this workshop was the upscaling of another project (done by Nena herself) in Bosnia-Herzegovina. This project dealt with the controversies related to the collective memory of the 1990s wars in the divided classroom in Mostar.
About the Workshop Host
Nena Močnik holds PhD in Balkan Studies from University of Ljubljana, Slovenia. She is a university lecturer and a researcher at Université de Cergy-Pontoise, France. She is the author of two monographs: "Sexuality after War Rape: From Narrative to Embodied Research" (Routledge 2017) and War-related Sexual Violence and Trauma Transmission: Reconciliation and Peacebuilding in Post-Conflict Settings, Routledge 2020). She has delivered workshops and trainings in the field of social justice and anti-discrimination, using mostly approaches from community theatre and applied drama. Since 2018 she coordinated the project "#Never Again Teaching Transmission of Trauma and Remembrance through Experiential Learning" (www.againneveragain.org). At the moment she is working on her new research on trauma transmission and resilience in the classroom, and lead-editing a Routledge monography "Engaging with Historical Traumas: Experiential Learning and Pedagogies of Resilience" (2021).
[siteorigin_widget class="Tribe__Events__List_Widget"][/siteorigin_widget]
27th Annual Conference
This workshop is part of the 27th EuroClio Annual Conference on Controversy and Disagreement in the Classroom. You can find more information on the Annual Conference, including the full programme, on the Annual Conference main page.
Workshop Fee
You can register to this single workshop for 15€ , or register to multiple workshops for a reduced fee.
Participation is free for Individual Members, Member Associations, and Ambassadors. Reach out to Djoera at djoera@euroclio.eu to know how to join.
[siteorigin_widget class="SiteOrigin_Widget_Image_Widget"][/siteorigin_widget]
Share This Story, Choose Your Platform!