On April 20-22, we were joined by partners, speakers, and participants for the 29th Annual Conference in Vilnius. The city by the beautiful river Neries provided us with a very hospitable and inspiring space to discuss the current state and future of history education. Throughout the rewarding three days, insightful interactions and variety of addressed topics, at least four key aspects stood out. 
Complexity of History: Unpacking the Past
During the second day of the Conference we spoke to Antanas Jonušas from Lithuania. In his words, hosting the EuroClio Annual Conference in Vilnius this year "[was] a great opportunity as Vilnius celebrates its 700th anniversary of foundation. Vilnius perfectly fits the theme of the conference as Lithuanian history is characterised by high complexity." Given the theme of the conference a special emphasis was placed on acknowledging the complex and often ambiguous nature of history. Following the keynote lecture, panel discussions and multiple workshops, it became much clearer in what ways history is complex. For instance, it can be hardly compressed to one-dimensional, national master narratives. Complexity of history is also ingrained in the language that we use. Terms that we often take for granted (like "Baltic states") often come from a political or geopolitical vocabulary that reflect historic power relations. Last but not least, knowledge of languages proves to be essential in capturing the historical nuances regardless of country, region or continent that is discussed in a history lesson. 
Backdrop of war in Europe
With the Conference taking place in Vilnius, in close proximity to both Russia and Ukraine, the ongoing war in Europe was referenced throughout its duration. In Antanas's words: "I am glad that EuroClio decided to come to Lithuania during this particular time. From here, we can closely observe the ongoing war in Ukraine. It is a highly important topic which we as teachers and educators need to address." The sense of urgency to discuss the implications of the war for history education was definitely reflected in the keynote discussion with EuroClio Ambassador Tamara Eidelman and Prof. Georgiy Kasianov that was moderated by EuroClio founder Joke van der Leeuw-Roord. From Russia and Ukraine, respectively, the two speakers reflected on the conference theme, the complexities of history, in light of the current war in Ukraine – including how it can be explained to students. Furthermore, the discussion was followed by a screening of EuroClio's documentary film on the booksnotbombs.org initiative crowdfunding the publication of a new series of history textbooks in Ukraine.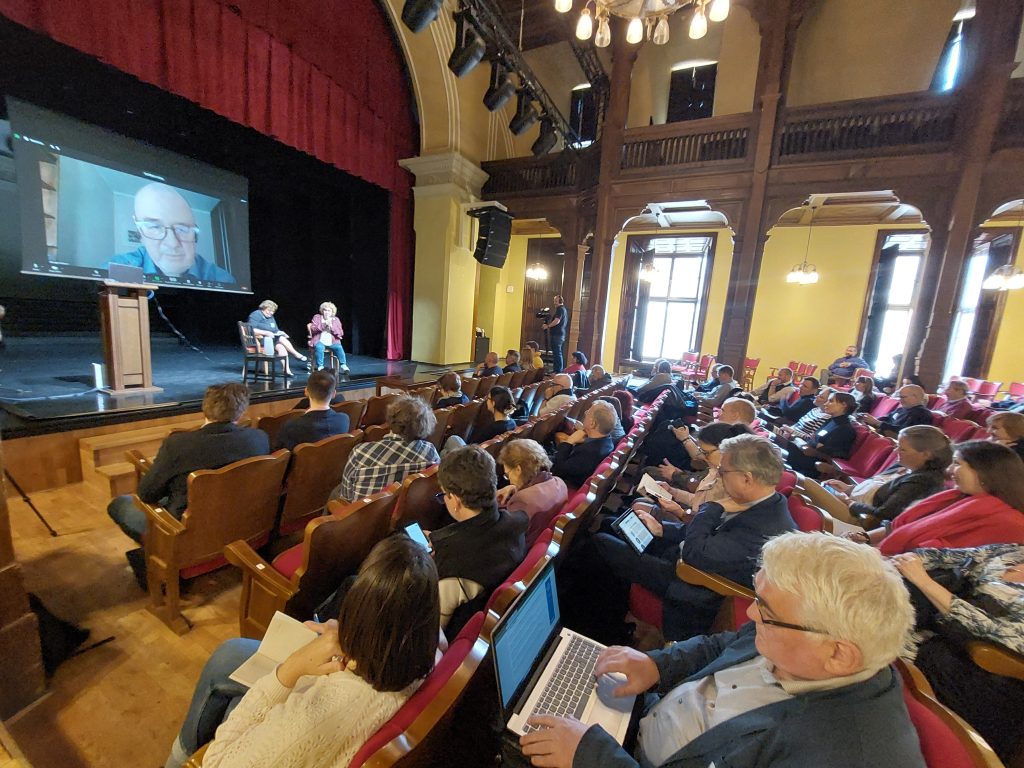 Interest across the world
The participants of this year's Annual Conference arrived from 35 countries. With several participants and workshop hosts  joining us from outside Europe, including Canada, South Africa, Japan,  the US, Lebanon and India, this contributed to the overall atmosphere of peer exchange among  teachers and educators sharing experiences and dealing with challenges that are often of a similar nature, despite differences in culture and educational systems.    
Youth Involvement
The Annual Conference also included a strong element of youth engagement. As part of the EuroClio partner project "Who Were the Victims of the National Socialists?", we hosted an international workshop for students – the first youth event to be held at a EuroClio Annual Conference. Over two days, student representatives from our Bosnian, Danish and Slovak project teams worked together with their peers from high schools in Vilnius to carry out a local history project. They created and presented an interactive digital map of Vilnius which included significant monuments and places of memory related to the Holocaust, focusing especially on the Old Town and the former Jewish Ghetto. The students' project was a chance for them to put the methodology of place-based learning into practice and take ownership of their learning journey. These are aspects of youth education and empowerment that we at EuroClio are planning to develop further as we look ahead to future projects and conferences.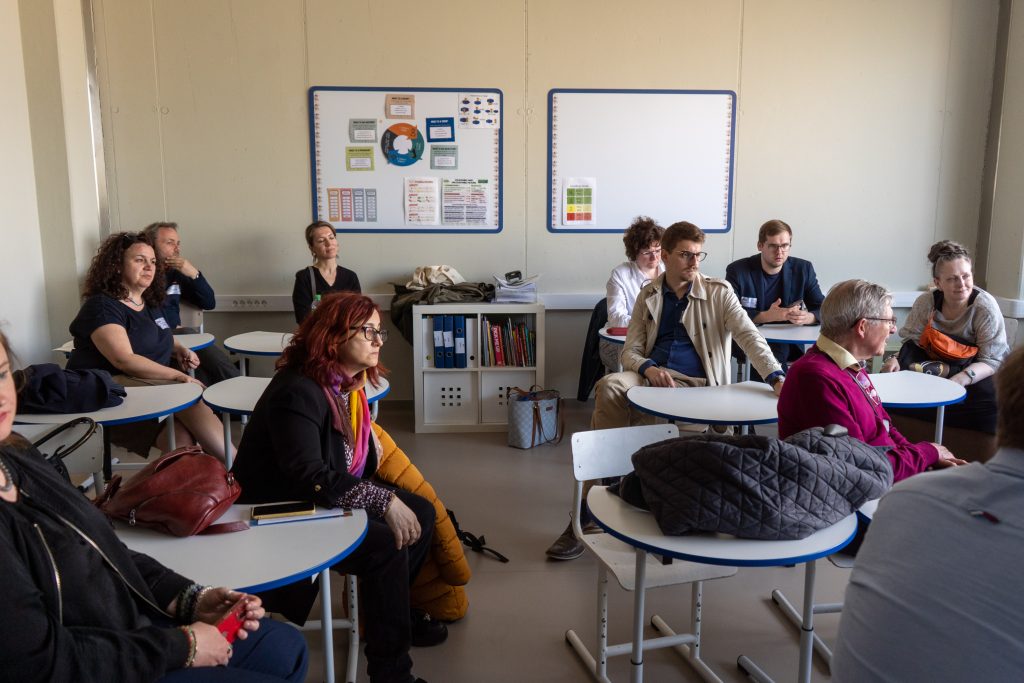 Conclusion
On the third day of the Conference, we asked another participant, Marco Tibaldini from the Italian Association of History Teachers Clio' 92, for his overarching impressions of the event: "As usual, the EuroClio gathering proved to be one of the most interesting and inspiring conferences of my professional year, and I'm speaking as both, a scholar and historian. Listening to the lectures and attending the workshops gave me a lot of ideas about new teaching modules I can implement. I learned plenty of things. Even during moments that weren't supposed to be formative, like the social events."
 "A moment that has been particularly inspiring? Well, it would be difficult to list just one, but if I have to choose one among the several exciting experiences I had these days, I would say the visit at the Queen Morta school. I really loved it and it gave me a lot of energy and good feelings."
 Looking forward to seeing you all next year in Sofia!