As part of EuroClio's project "Innovating History Education for All", the Historiana website has been both renewed and extended. Historiana offers free historical content, ready to use learning activities, and innovative digital tools made by and for history educators across Europe. The development of the e-Learning environment is also supported by Europeana's Digital Service Infrastructure 2 project, in which EuroClio is a partner. This week, project partner Helen Snelson and core team members Súsanna Margrét Gestsdóttir and Pascal Tak have been touring through the Netherlands to train history teacher trainees with the newly developed tools.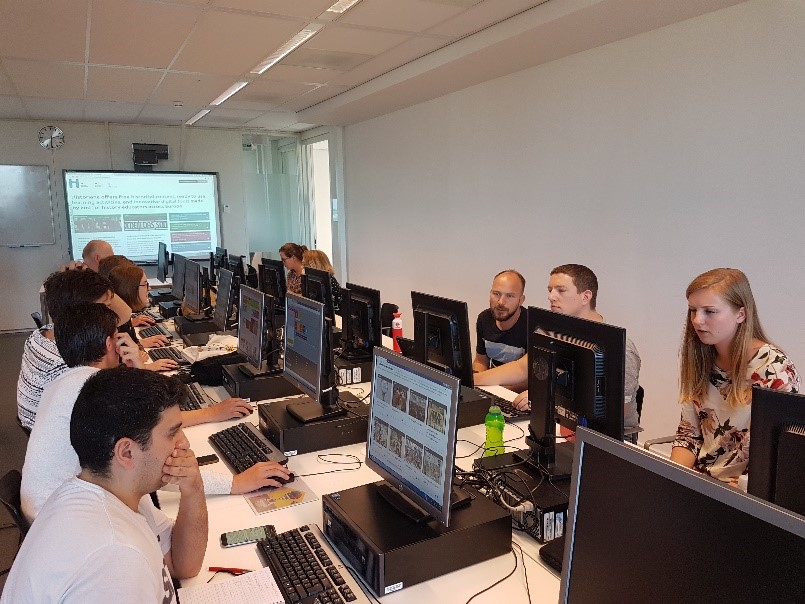 On 29 May, Helen Snelson and Pascal Tak, accompanied by EuroClio's Project Manager Judith Geerling, have been visiting Radboud University in Nijmegen. The following day, the team met in the EuroClio Secretariat in Den Haag to plan the final stages of the project, and had the opportunity to learn more about the contemporary history of persons with disabilities through a lecture by Dr Monika Baar of Leiden University. On 31 May, Helen Snelson and Súsanna Margrét Gestsdóttir, accompanied by EuroClio's Project Managers Judith Geerling and Jaco Stoop, and trainee Henrik Hartmann, travelled to Tilburg for a training with teacher trainees of Fontys. In the evening, Jaco Stoop, Henrik Hartmann, and Súsanna Margrét Gestsdóttir had the opportunity to present the Historiana project to participants of the World History Committee meeting of the Dutch History Educators Association VGN in Utrecht. The last part of the week's training events led Súsanna Margrét Gestsdóttir and the EuroClio representatives to the Amsterdam University of Applied Sciences on 1 June. The multipliers ended with an event at University of Groningen on 19 June.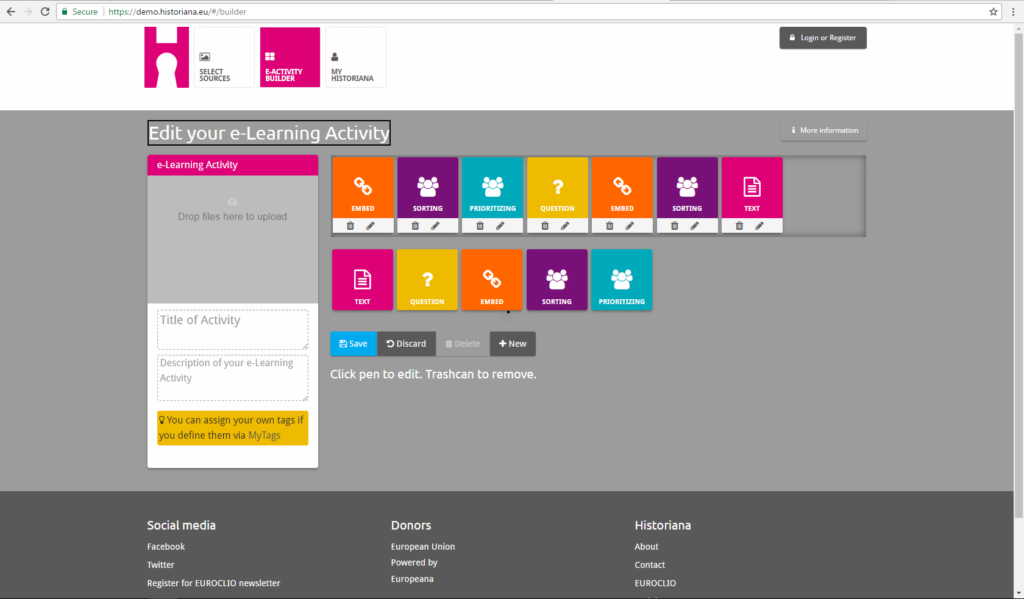 Throughout the training events, which have been visited by both Bachelor and Master students, the project team was delighted to see the enthusiasm of the teacher trainees about the e-Learning environment of Historiana. By actively engaging with the newly featured tools, the history teacher trainees have been giving valuable feedback to the team. This feedback is of vital importance to us in the current remodeling process of the Historiana website. We are looking forward to sharing a final version of the tools online soon.