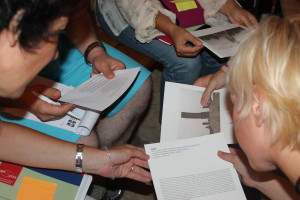 "The Abuse of History that Led to the Last War in BiH: A Framework for a Change of the Paradigm in the History Education in Schools in Bosnia and Herzegovina" is the title of the educational material developed just recently by the History Teachers Association in Bosnia and Herzegovina, EuroClio HIP. New material will be presented in Bosnian, Croatian and Serbian, as well as in English.
The educational material will be presented to the attendees, but also to the public on 4th of December at a conference organized in Sarajevo which will be followed by a teacher training. The conference is also a follow up event of the EuroClio Summer School held in Shipovo, Bosnia and Herzegovina in the late summer of 2015, as part of the EuroClio History that Connects the Western Balkans programme which is being implemented in the Balkans for some time now.
The material will be presented at the first day of the conference as mentioned above, whereas the conference in a whole will be held from 4th – 6th of December, in the Hotel Saraj in Sarajevo.
For more information, the ones that are interested can check the website of the Association , where the official call for participants is published. Should you have any additional questions that the website cannot offer you an answer for, please contact Bojana Dujkovic Blagojevic bojanadujkovicblagojevic@gmail.com.