History defines Georgia as a multi-ethnic, multi-religious and multilingual country. Nowadays,ethnic minorities represent 16% of the population. In this country known for its hospitability and with a widely accepted self-image of a peaceful and friendly nation, why is
Tolerance Building through History Education
, the title of this project, an issue worth addressing?
On the invitation of a group of motivated Georgian history professionals, EuroClio, , committed to promote responsible and innovative history education through the capacity building of the professional group2, decided to work in Georgia and received to do so the support of the Dutch Ministry of Foreign Affairs. The project started in a difficult period of tension and violent conflict for the country, at the time of the Russo-Georgian confrontation over South-Ossetia during the summer of 2008. The deep determination of both EuroClio and its Georgian partners remained strong despite the worries and questions raised.
They shared the firm belief that a three year project focusing on the professional development of Georgian history educators was a unique opportunity to innovate history education in Georgia and create opportunities to meet with colleagues beyond their national borders.
EuroClio's approach to history education, which aims mainly to bringing a multidimensional and complex past into being, became more and more familiar to Georgian history educators involved in the project throughout the three years. The participants to the project were invited to put more emphasis in their work on the history of everyday life and on concepts such as migration, gender, mutual inclusiveness, human rights, diversity and environment. One of the project coordinators talked about a more "human and humanistic" way to look at history, "at the level of the people and of what happens among them". This reflection was oriented from the beginning of the project towards a concrete outcome: a student-centered teaching tool to be published and disseminated at the end of the three years. As a result, a group of 35 authors and editors produced a collection of twenty nine modules offering new sources and teaching ideas for the classroom on topics related to Everyday and Family Life, Religion, Migration and Multicultural Life in Georgia in the 20th century.
To support the regional development of History and Citizenship Education in a multicultural and multi confessional environment.
Overall objective(s)
To further and improve the quality of history education in Georgia in line with the national educational reform policy, encouraging innovation and professionalism and through contributing to the lifelong learning of history educators in the region.

To promote national, regional and international intercultural dialogue by co-operation, communication and networking of history educators.

To contribute to participatory governance, management innovation through professionalisation, effectiveness, and sustainability of the member organisation and by individual capacity building of history educators
Results
A group of 35 authors and editors with diverse geographical, ethnic, religious, professional and generational backgrounds developed the teaching tool How We Lived Together in the 20th Century in Georgia. The book is a collection of 29 modules offering innovative sources and teaching ideas for the classroom on topics related to Everyday and Family Life, Religion, Migration and Multicultural Life in Georgia in the 20th century. This complementary teaching resource is targeted at students from 9th to 12th grade. The modules were piloted in 24 schools across the country and reviewed by an expert on textbook research from the Georg Eckert Institute in
Braunschweig, Germany. 2000 copies were disseminated in schools, universities and libraries to be widely accessible to history educators. The book comes along with a 150-page teachers' guide indicating for each module the compliance with the national curriculum.
321 Georgian history educators were involved in project activities, most of them on a regular basis. 9 national training seminars and workshops took place in five different regions in Georgia, in the cities of Akhaltsikhe, Chakvi, Gudauri, Telavi and Tbilisi. Moreover, more than 20 trainings were organised on a local level. The project significantly increased and improved the professional capacity of the individuals involved who became more able and eager to address untouched topics in history, perform innovative methodology and pedagogy, cooperate and share their knowledge with colleagues at the local, national and regional level.
Participants received capacity building training in the form of interactive workshops, lectures and group works by 14 invited international experts from Bosnia, Bulgaria, Germany, Greece, Iceland, Israel, Latvia, the Netherlands, Russia, Switzerland, Ukraine, UK, and USA. They represented various fields such as innovative history didactics, pedagogy, intercultural communication, history of the region and textbook development. 24 Georgian history educators participated in international trainings in Armenia, Bulgaria, Cyprus, Germany, Greece, Latvia, the Netherlands, Poland, Turkey and the UK. Educators participating in activities abroad gave oral and written feedback upon return, thus allowing a wider group to learn from their experiences.
19 history educators from Armenia, Azerbaijan, Russia and Turkey participated in project activities as regional observers, benefiting from the trainings, sharing their national experience with Georgian colleagues and establishing bilateral and multilateral relations. As a result, two new History Educators' Associations, the Public Union of the Azerbaijan Historians and the Union of the Armenian History Educators were created and asked for EuroClio membership in 2010. The EuroClio project Shared Cultures – Historical Imprints gives Georgian history educators new opportunities to collaborate with colleagues from Azerbaijan and Armenia, as well as from Ukraine and Moldova.
The Georgian Association of History Educators (GAHE) grew from 30 members in 2008 to almost 300 in 2011, as a result of the setting up of regional branches and a professionalised membership policy. 8 branches exist in Adjara, Shida Kartli, Kvemo Kartli, Kakheti, Samtskhe–Javareti, Samegrelo, Imereti and Mtskheta-Mtianeti. The GAHE branch in Ajara opened a Centre for Methodological Training in History Education at Batumi State University. In Kakheti and Samkhste-Javareti, study rooms for history teachers and their students were created or reactivated in 3 schools. GAHE published two volumes of its magazine on history education, Istorikosi, launched its website, www.imsa.ge, and developed partnerships with other civil society organizations in Georgia.

Joke Van der Leeuw-Roord

Executive Director, EuroClio – Inspiring History and Citizenship Educators
Blandine Smilansky

Project Manager, EuroClio – Inspiring History and Citizenship Educators
Patrick Barker

Project Manager, EuroClio – Inspiring History and Citizenship Educators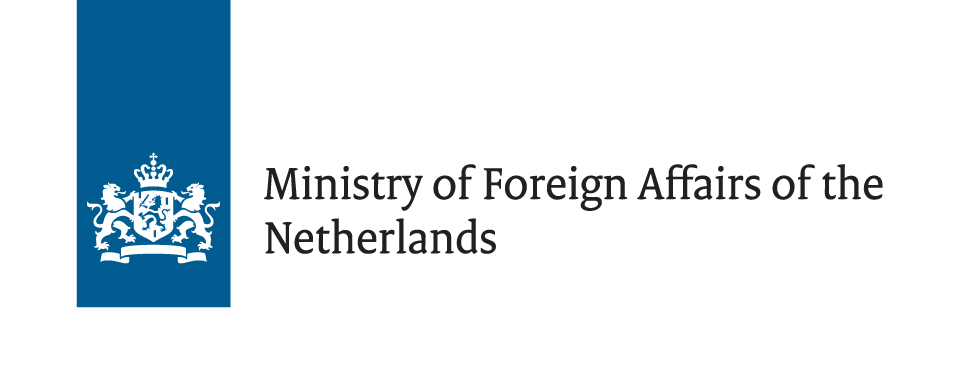 MATRA Programme

Contributors
Elene Medzmariashvili, Nana Tsikhistavi