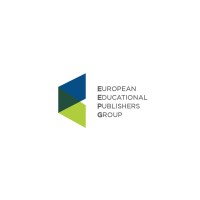 Location
Website
https://www.eepg.org/eepg.html
Member status
European Educational Publishers Group
The EEPG is a non profit group representing educational publishers from all of Europe.
The EEPG is a strong network speaking with one voice on educational matters at all levels from local to global.
The EEPG organizes a number of conferences and meetings every year at which members discuss current issues in educational publishing and exchange ideas. These events are hosted by different members. The Annual Conference is open to non-members.
Every year the EEPG holds the Best Educational Learning Materials Award (BELMA) contest. The contest is open to non members of the EEPG. You can find more information about BELMA here.
If you are interested in becoming a member of the EEPG or would like to learn more about the group, please contact EEPG director Helga Holtkamp.
Aims & Objectives
Further the development of quality educational materials in Europe
Research, monitor and analyse developments in educational politics in Europe andother parts of the world
Consolidate and share all relevant information on educational politics and developments
Document and publish the network's position on educational politics in Europe
Form efficient strategic alliances amongst the members in order to be able to tender for EU projects
Advise on EU projects and support its members with their applications
To represent its members at other publishing associations such as IPA