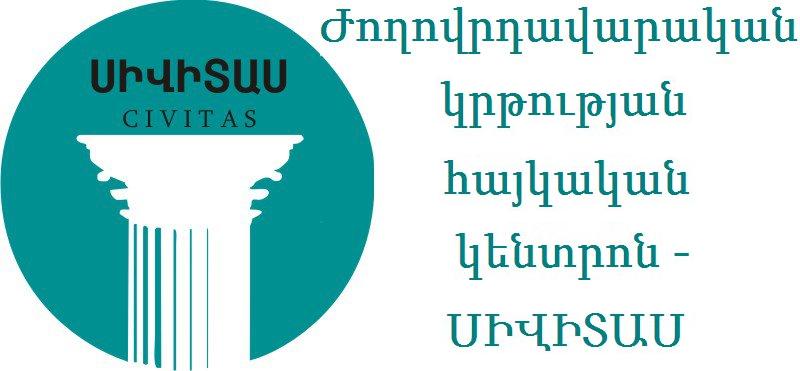 Location
Website
https://civitasarmenia.am/
Member status
Armenian Center for Democratic Education (CIVITAS)
Our main beneficiaries are:
Social Science teachers,

School district leaders,

Students,

Parents,

Active members,

Experts on human rights and democracy,

Decision makers in the education sector,

Civil society representatives,

researchers
Our goals and objectives are:
promote educational reforms,

support for public education policy and decision-making,

Teachers enhance and deepen the learning process and learning, capacity and skills,

to promote the educational level of students,

to promote the education of children and youth, healthy living culture,

deepen students' knowledge and skills and world history studies, legal, economic, and ideological issues.

contribute to the development of democracy and civil society;

increase students' commitment to democracy and its fundamental values.

promoting and strengthening school and community involvement in the educational process of the students in the study and solution of community problems;

promote human rights and environmental education,

support for vulnerable groups, children with special educational needs and interests of the right to education,

to promote social, civic education, electoral rights, gender and media education,

implement educational and public programs that promote leadership, responsibility, peace, tolerance, principles of development, conflict management, trafficking and AIDS / HIV fight,

implement educational and social studies.