UNITED for Intercultural Action Conference "Moving Stories: Narratives of Migration Crossing Europe"
April 22, 2016

-

April 27, 2016
On April 22 the Annual Conference of UNITED for Intercultural Action, the European Network against nationalism, racism, fascism and in support of migrants and refugees, will take place near Torino, Italy. This year the Conferences focuses on migration in Europea, which has been a part of European history for ages. Somehow there is a gap between the mainstream narrative a
nd the hard facts on migration and asylum in Europe. This Conference aims to figure just how big this gap is and how to understand and challenge this narrative. To participate in the Conference there was first an application procedure. EuroClio nominated our director Jonathan Even-Zohar and he will now represent our Association in Italy.
For more information on the event or programme check this website.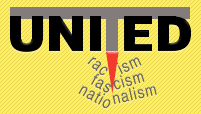 Share This Story, Choose Your Platform!