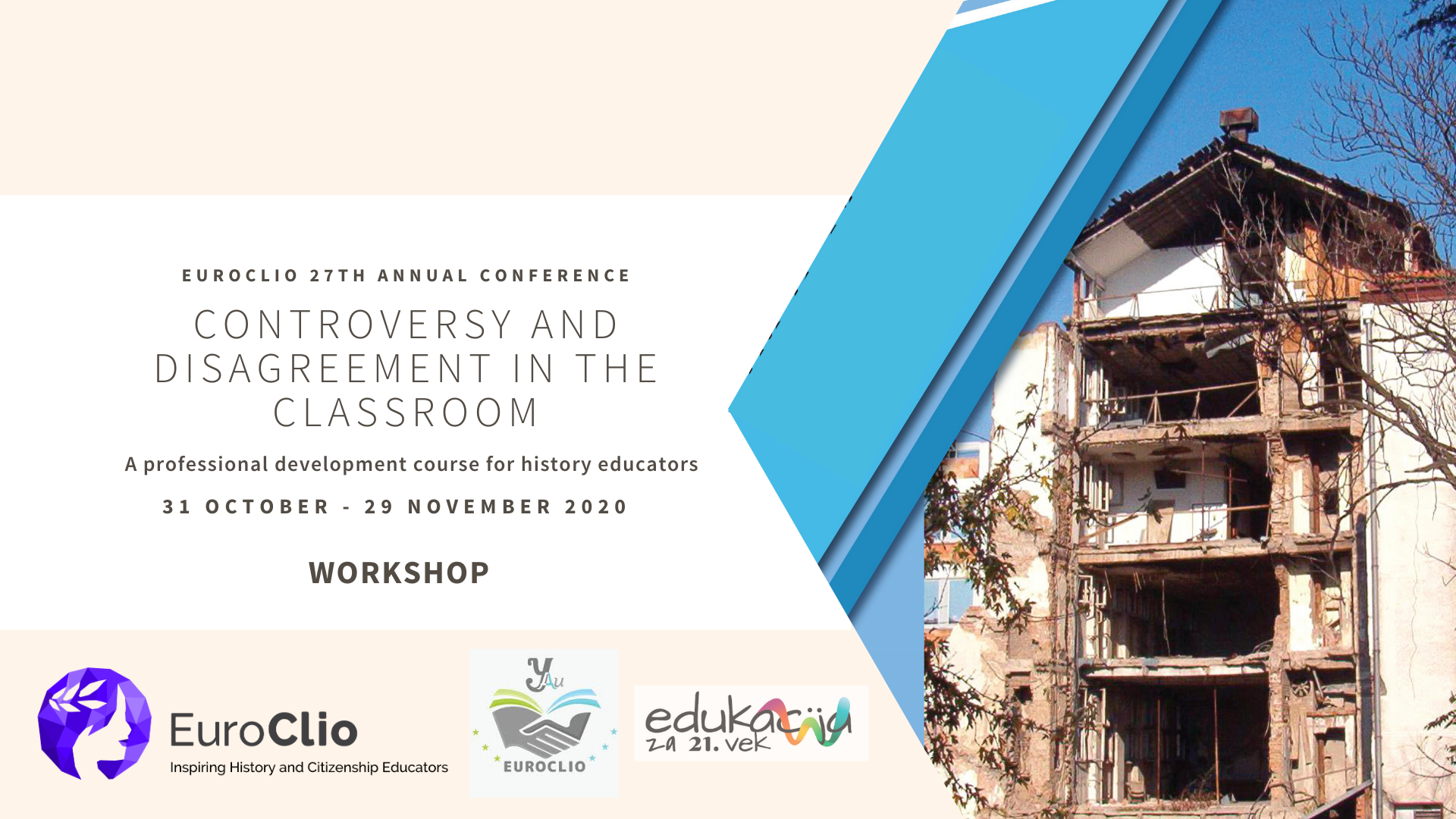 The Limits of Multiple Perspectives: Deconstructing Hate-based Narratives
November 19, 2020 @ 4:30 pm

-

6:30 pm

|

€15
Online spaces can provide access to typically marginalized viewpoints and provide substantial content for curriculum that is often one-sided. In fact, including divergent viewpoints is essential for pluralism – i.e. respect for diversity – to thrive. However, in order to effectively navigate online spaces, it is essential that students can identify and be resilient to hateful and extremist viewpoints. This interactive workshop will discuss the challenges of identifying hate speech as well as the strategies most often employed in hate and fear-based messaging. We will explore how these messages appear in participant's contexts, including how different forms of discrimination and exclusion have been exacerbated during the pandemic. This will be followed by a discussion on what teachers can do to help their students build resilience to hate speech while also using the internet to learn about different perspectives.
About the Workshop Hosts
Nicole Fournier-Sylvester is the Education Manager at the Global Centre for Pluralism in Ottawa, Canada. She has a PhD in Education and an extensive record of conference presentations, workshops and publications on pluralistic dialogue, digital literacy, and critical thinking. Her dissertation, "Connected: Facilitating Transformative Online Dialogue in Peace-Building, Reconciliation, and Global Citizenship Education Programs", compared international online education programs designed to facilitate intercultural dialogue, promote mutual understanding, and advance 21st century learning capacities. Nicole has over ten years of experience teaching courses on democracy and cultural diversity, ethics, education and social change.
Katie O'Brian is a Program Officer at the Global Centre for Pluralism in Ottawa, Canada where she works on the Education and Award programs. She is a UN-certified intercultural dialogue facilitator and brings this technical expertise to program and content development. She leads GCP's work on MOZAIKO, their new online education platform. She has a Master's Degree in International Development and Global Studies and spent five years living in Taiwan where she taught English and conducted her Master's research.
[siteorigin_widget class="Tribe__Events__List_Widget"][/siteorigin_widget]
27th Annual Conference
This workshop is part of the 27th EuroClio Annual Conference on Controversy and Disagreement in the Classroom. You can find more information on the Annual Conference, including the full programme, on the Annual Conference main page.
Workshop Fee
You can register to this single workshop for 15€ , or register to multiple workshops for a reduced fee.
Participation is free for Individual Members, Member Associations, and Ambassadors. Reach out to Djoera at djoera@euroclio.eu to know how to join.
[siteorigin_widget class="SiteOrigin_Widget_Image_Widget"][/siteorigin_widget]
[siteorigin_widget class="SiteOrigin_Widget_Image_Widget"][/siteorigin_widget]
Share This Story, Choose Your Platform!