Remembrance, Memory & Observance: Reflections of a daughter of Holocaust Survivors
January 28, 2021 @ 4:00 pm

-

6:00 pm
Hosted by Peninah Zilbermann, Tarbut Foundation
As a child of Holocaust survivors, Peninah Zilberman will be talking about the inherent obligation to "Remember", "To Tell the Story – Never Forget-Never Again". In particular, she will confront participants with some of the issues, myths, and responsibilities children of survivors inherited from their parents.
About Peninah Zilberman and Tarbut Foundation
Born in Israel to survivor parents from Romania – Sighet Maramures and Bucharest, Peninah ,served the Toronto Jewish Community for over 40 years in various capacities Jewish educator, Holocaust Museum Director and Adath Israel Synagogue Sisterhood President.
She is an active memebr of the Romanian Forum at the Bar -Ilan Univeristy, the Institute of Romanian Culture in TLV, and has a monthly column about Romanian Jewish Heritage in the Romanian weekly Magazine"The Messenger Everywhere"
In 2014 Ms. Zilberman initiated, the "70th Anniversary to the Sighet Jewish Deportations" in cooperation with the local Municipality and Sighet Jewish Community followed by All Generations Gatherings in 2015, 2017 and 2019, attracting over 1000 participants worldwide.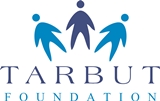 In 2014, "Fundatia Tarbut Sighet- Cultura si Educatie Iudaica" – "Tarbut Foundation- Culture and Iudaica Education" (FTS) was established. FTS is a member of AEJP- "European Association for the Preservation and Promotion of Jewish Culture & Heritage". FTS, mission is to assist All Generations with their Genealogy research and organizing "Family Roots Journeys"; at the same time FTS provides Holocaust programs to the local high schools and across Romania through Culture and Arts.
[siteorigin_widget class="Tribe__Events__List_Widget"][/siteorigin_widget]
Participation to this webinar is free of charge
The Lest we Forget webinar series:
This keynote lecture is part of the Lest we Forget webinar series. You can find more information on the series, including a concept note and the complete programme, at this link.
Share This Story, Choose Your Platform!