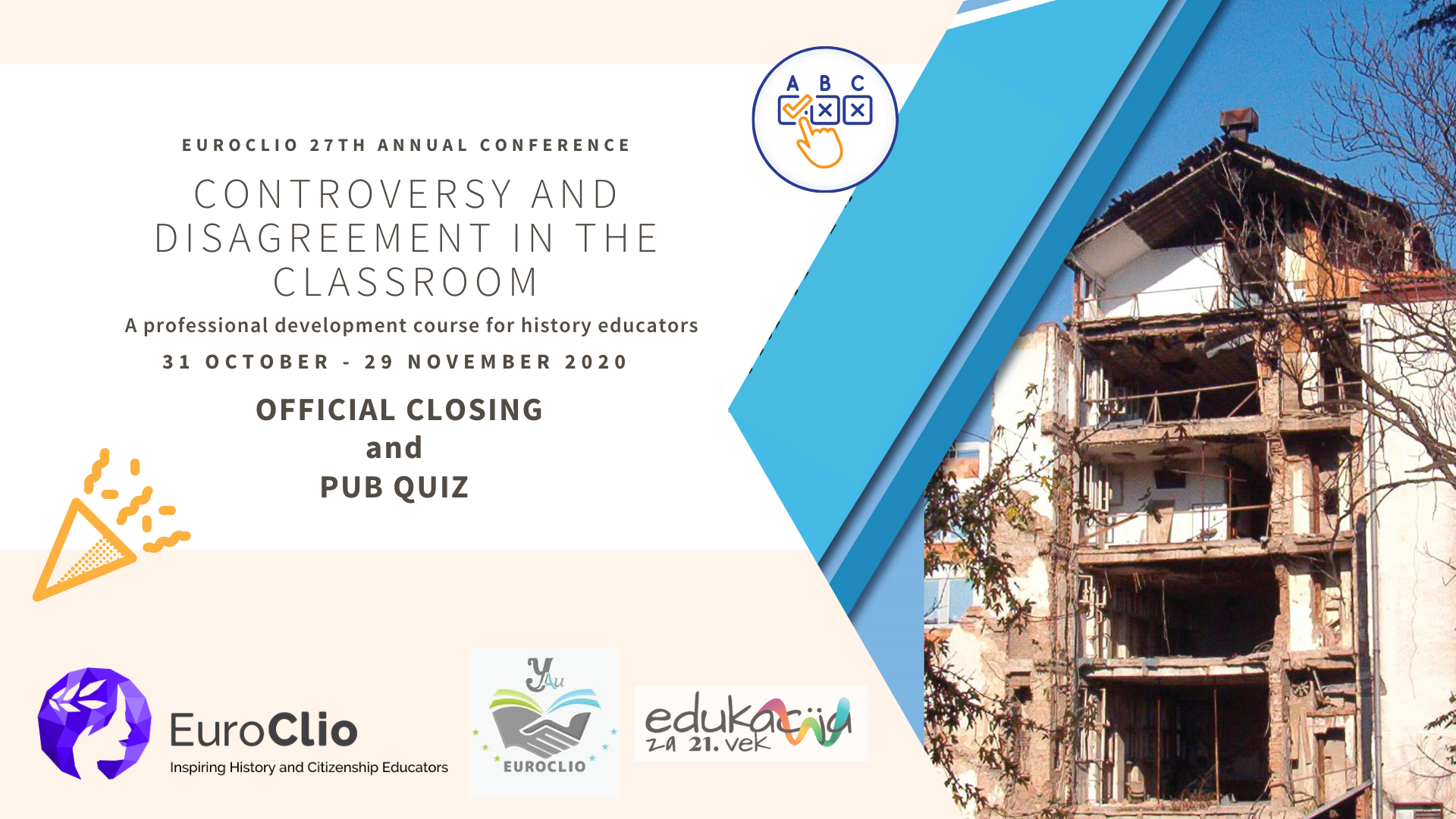 PubQuiz and Official Annual Conference Closing
November 29, 2020 @ 7:00 pm

-

11:00 pm
The Pub Quiz tradition continues. After an exciting Pub Quiz in Gdansk, Poland – featuring among other topics Pop Culture, knowledge of EuroClio, and knowledge of the history of Poland – you are invited to get together in carefully constructed teams and to challenge your peers with six new rounds of questions. 
Who will be the next Pub Quiz champion? Join us on to find out! 
The PubQuiz will be preceded by the official closing of our first ever online Annual Conference. How did we do? What could we have done differently? Do you have any suggestions for us? You will have space to share this and much more!
[siteorigin_widget class="Tribe__Events__List_Widget"][/siteorigin_widget]
27th Annual Conference
The PubQuiz is part of the 27th EuroClio Annual Conference on Controversy and Disagreement in the Classroom. You can find more information on the Annual Conference, including the full programme, on the Annual Conference main page.
[siteorigin_widget class="SiteOrigin_Widget_Image_Widget"][/siteorigin_widget]
Share This Story, Choose Your Platform!