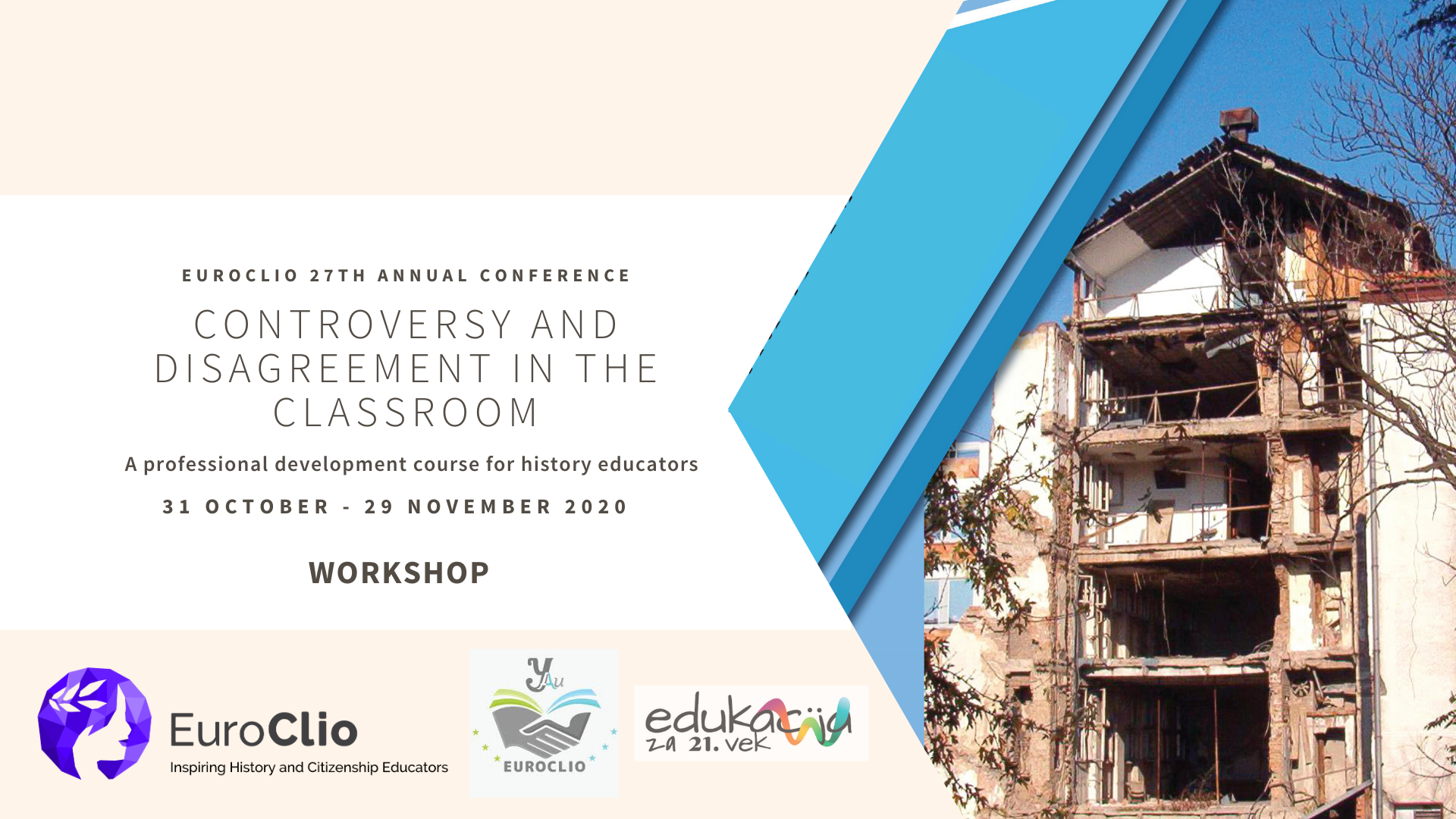 Postwar Dilemmas
November 23, 2020 @ 4:30 pm

-

6:30 pm

|

€15
This workshop will introduce you to a game which you can play with your students. The game is engaging and fun, as students are divided into groups and are assigned a post-war hero. Then each group receives cards on which the life history of the post-war hero is documented. However, this is not a reading exercise. As the students read through the life histories, they will have to confront dilemmas these post-war heroes faced and choose between one of the two options presented to them in these dilemmas. They will have to debate amongst themselves which option they will choose as a group. Every time students make a decision the story of the hero will change. There are 16 different outcomes for each life history.
This game does not only teach the players about post Second World War Poland, it also teaches them vital skills such as debating, formulating arguments, listening, and how to reach a consensus. It also teaches them how to substantiate the choices and decisions they make.
Jakub, who developed the game, will talk about rationale behind the development of this game, you will play this game with fellow colleagues from all over Europe, and after you will be able to discuss the games' content and give feedback.
The game has significant historical value, as it shows how radically borders of post-war Poland were changed and how it affected polish citizens. It shows how many polish citizens were expelled out of their homes during the war and met the end of the war on exile (and the reasons they stayed abroad or got back). Finally, it shows how personal fates were shaped by extremely complex political situation – two governments claiming their right to legal representation of the nation, Red Army occupation of polish territories, falsifying elections by communist and persecution of agrarian movement and all opposition. All those complex matters raise disagreement in classroom. This learning activity tries to "defuse" the controversial topic by placing participants in shoes of different historical characters to show their motivations and situation.
About the Workshop Host..
Jakub is a philosopher and historian. He studies twentieth-century totalitarianisms form a philosophical and cultural point of view.  He has worked in Pilecki Institute in Warsaw since 2016, first as a researcher, preparing testimonies of history witnesses for publishing online, and then, from 2018 as an educator. He conducts workshops for young people and prepares material for history education. He is also engaged in an amateur theatre and loves all kinds of movement.
[siteorigin_widget class="Tribe__Events__List_Widget"][/siteorigin_widget]
27th Annual Conference
This workshop is part of the 27th EuroClio Annual Conference on Controversy and Disagreement in the Classroom. You can find more information on the Annual Conference, including the full programme, on the Annual Conference main page.
Workshop Fee
You can register to this single workshop for 15€ , or register to multiple workshops for a reduced fee.
Participation is free for Individual Members, Member Associations, and Ambassadors. Reach out to Djoera at djoera@euroclio.eu to know how to join.
[siteorigin_widget class="SiteOrigin_Widget_Image_Widget"][/siteorigin_widget]
Share This Story, Choose Your Platform!