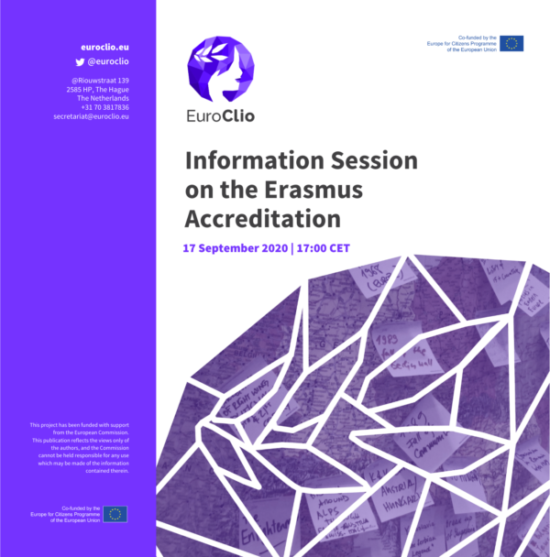 Information Session on the Erasmus Accreditation
September 17, 2020 @ 5:00 pm
Picture this: It is November, and your school/institute/organisation is starting to write the Erasmus+ application for mobility grants for the next year. You have to prepare a plan for the year, including where you would like to go with your mobilities, when, and why. You have no idea which training will be offered next year. And you know that next November the process will start again. So, you wonder: wouldn't it be great to have the possibility to make a big application now, and bank on this in the upcoming years?

Well, now it is.
To discuss this, we are glad to invite you to an information session on the Erasmus Accreditation, and on the related call for proposals. The session will take place on Thursday 17 September at 17:00 (Amsterdam Time), and will be hosted on Zoom.
During this session, we will discuss what is the Erasmus Accreditation, why it is useful, and what are the steps that organisation can take to apply. We will also discuss what makes a quality Erasmus plan, and what are the Erasmus Quality Standards and how do schools contribute to promote them.
Share This Story, Choose Your Platform!