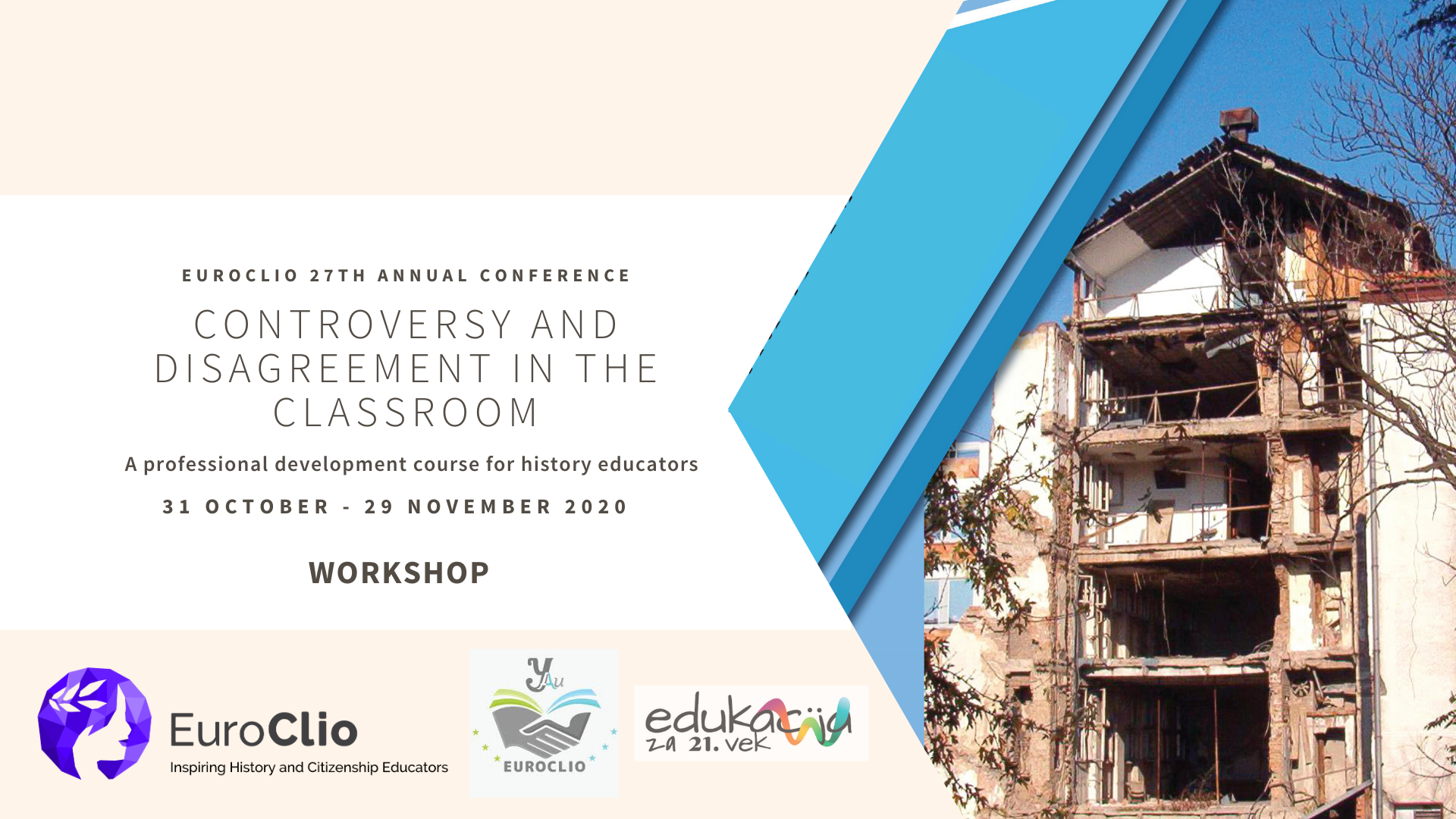 Leaders in Times of Turmoil
November 16, 2020 @ 4:30 pm

-

6:30 pm

|

€15
When leaders make decisions about letting their allies invade their country, are they heroes or traitors?
This is the question your students should be able to answer by the end of the learning activity developed by Zsolt and Juraj. During this workshop they will discuss the contents of the learning activity, how to use it in your classroom, and how to assess your students during this learning activity.  This activity will help your students develop a plethora of skills, abilities and knowledge on historical figures and events.
The learning activity allows students to work in groups and discuss provocative statements; they will have to decide whether they agree, strongly agree, disagree or strongly disagree with these statements. Students cannot just say what they think in these discussions, they have to substantiate their opinions with an explanation or evidence. This learning activity provides students with the opportunity to understand the actions of leaders and people in a historically rather debated era. At the same time, it also gives them the opportunity to learn certain verbal competence while practicing critical thinking.
By the end of this learning activity your students will have developed their ability to evaluate different viewpoints, have learnt to express their opinion on sensitive and controversial topics, and further developed their critical thinking.
This workshop is the product of the Learning to Disagree project. This project was initiated in response to the needs of educators who experience difficulties in addressing sensitive and controversial issues in their classrooms. The project, now in its final stages, offers trainings and support materials for teachers to face these topics head-on with their students. These materials aim to teach students vital skills such as the ability to listen, to consider alternative interpretations, and the ability of interacting with people that they disagree with in a constructive manner.
[siteorigin_widget class="Tribe__Events__List_Widget"][/siteorigin_widget]
27th Annual Conference
This workshop is part of the 27th EuroClio Annual Conference on Controversy and Disagreement in the Classroom. You can find more information on the Annual Conference, including the full programme, on the Annual Conference main page.
Workshop Fee
You can register to this single workshop for 15€ , or register to multiple workshops for a reduced fee.
Participation is free for Individual Members, Member Associations, and Ambassadors. Reach out to Djoera at djoera@euroclio.eu to know how to join.
Learning to Disagree
This and many other workshops are based on the Learning Activities and Variety of Viewpoints developed for the Learning to Disagree Project. You can find the Lesson Plan on "Leaders in Times of Turmoil" on Historiana.
Share This Story, Choose Your Platform!