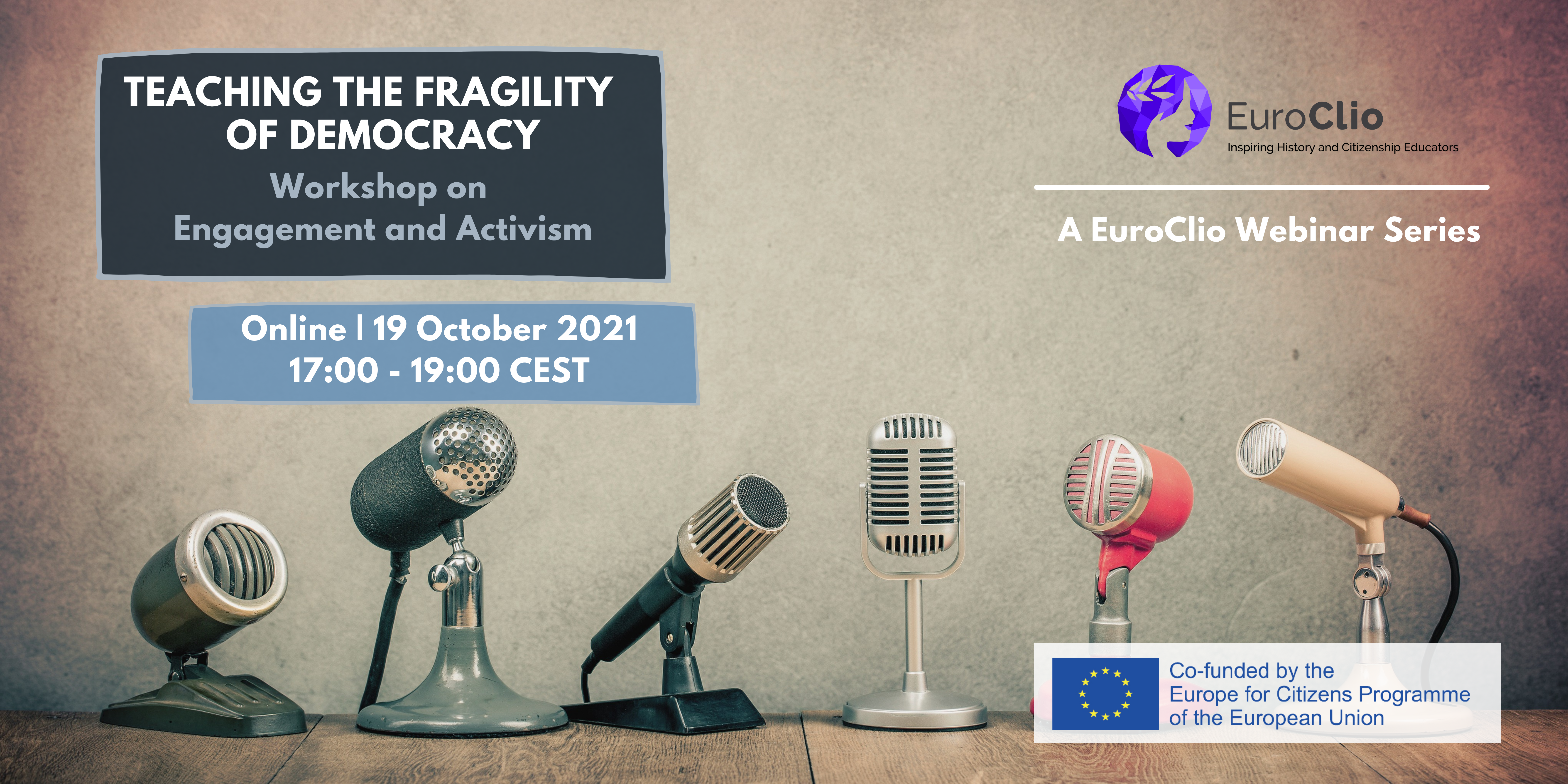 Fragility of Democracy – Workshop on "Engagement and Activism"
October 19, 2021 @ 5:00 pm

-

7:00 pm
Democracy thrives on change and adaptation to current living conditions. Politics is the instrument and the form of these adjustments. Politics in a democracy gives citizens the opportunity to get involved in the processes of change or to take them into their own hands. What opportunities does a democracy offer? How do changes or adjustments happen? Where does resistance come from and how can it be understood or overcome? In the session 'Engagement and Activism', participants will get to know an exciting instrument that helps them and their students to observe and understand processes of change, but also helps young people to become active and get involved themselves.
About the workshop host
Rolf Gollob, Prof. Dr. h.c., was founder and co-head of the Department International Projects in Education (IPE) at Zurich University of Teacher Education from 2007 – 2018. Initially he has worked as a primary teacher before he studied Cultural Anthropology at the University of Zurich and then became lecturer at the Zurich University of Teacher Education. For the last 25 years, he worked at this University in the area of democracy and intercultural education and has been a consultant in a global context focusing on teacher training, issues of competence-orientation in schools and higher education institutions, text book and curriculum development.
Registration is now open.
Participation to the webinar series is free for all EuroClio Individual Members, as well as for Members of our Member Associations.
If you are not a Member, you can register to single sessions for a fee of 15 EUR, or register to the full series for 35 EUR.
Would you like to become an Individual Member? Register here.
Not sure if you would like to join the full series? Join our keynote lecture free of charge and take a peak at our work!
[siteorigin_widget class="SiteOrigin_Widget_Image_Widget"][/siteorigin_widget]
We would like to thank our Individual Members for their support in developing this webinar series. The topic has been selected based on input from all members, and the recordings of our sessions are (partially) supported through individual membership fees.
Share This Story, Choose Your Platform!