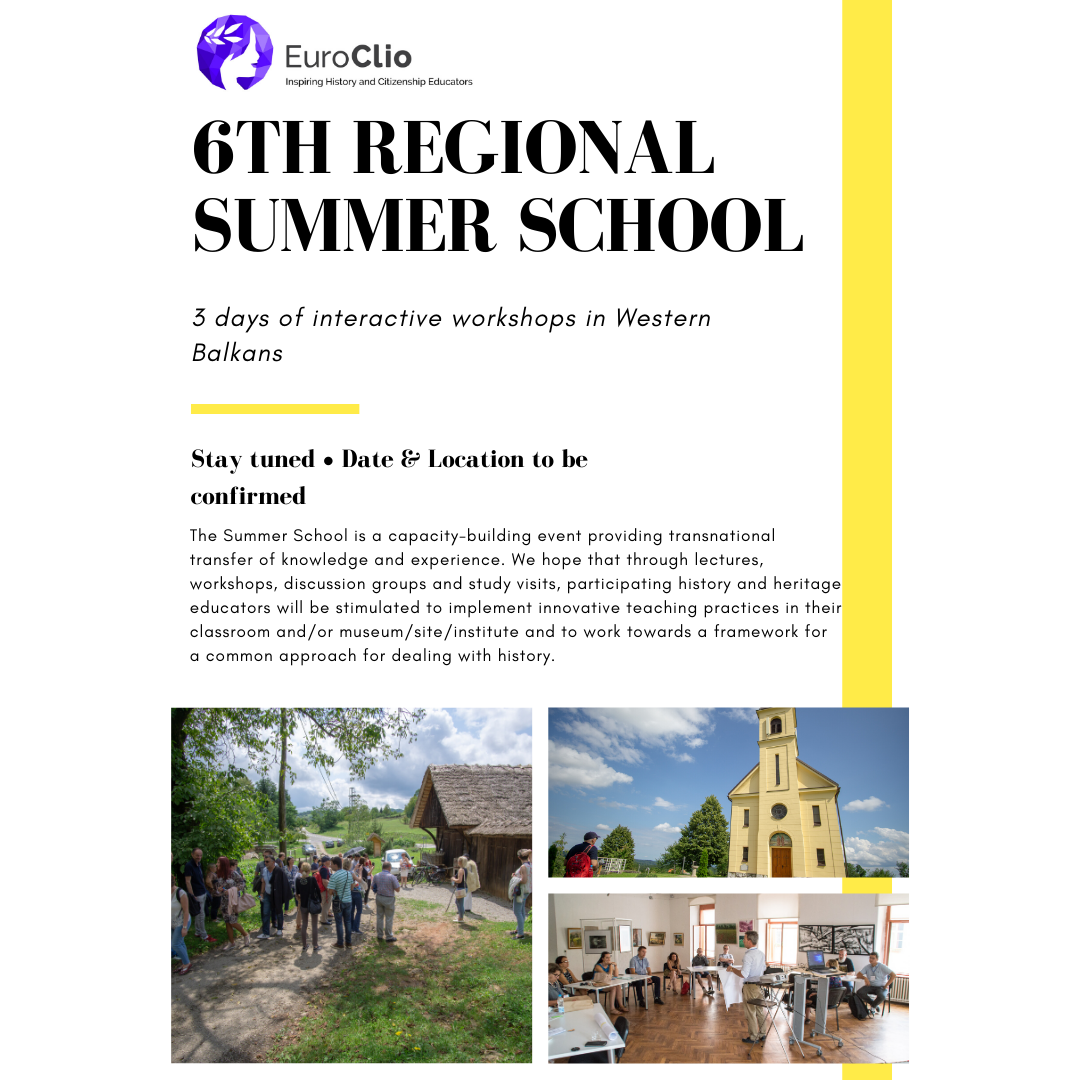 EuroClio's 2020 6th Regional Summer School
August 27, 2020

-

August 30, 2020
*DATE & LOCATION TBC*
The 6th EuroClio Regional Summer School will take place in the Western Balkans in Summer 2020. Please check our website for updates as we will shortly announce the topic, date and location.
The Summer School is a capacity-building event providing transnational transfer of knowledge and experience. We hope that through lectures, workshops, discussion groups and study visits, participating history and heritage educators will be stimulated to implement innovative teaching practices in their classroom and/or museum/site/institute and to work towards a framework for a common approach for dealing with history. Participants will improve their knowledge of cultures and get acquainted with new educational contents, services, and methods. participants will be able to take part in different formats of exchange and learning and attend lectures, workshops, and study visits to schools, relevant NGOs, memorial sites and museums.
Where and when does the Regional Summer School take place?
The summer school takes place in the central weeks of summer, often in August, each year in a different county. So far, we have been to: Šipovo (Bosnia-Herzegovina), Lovćen Mountain (Montenegro), Vlorë (Albania), Metlika (Slovenia) and Osijek (Croatia)
Share This Story, Choose Your Platform!