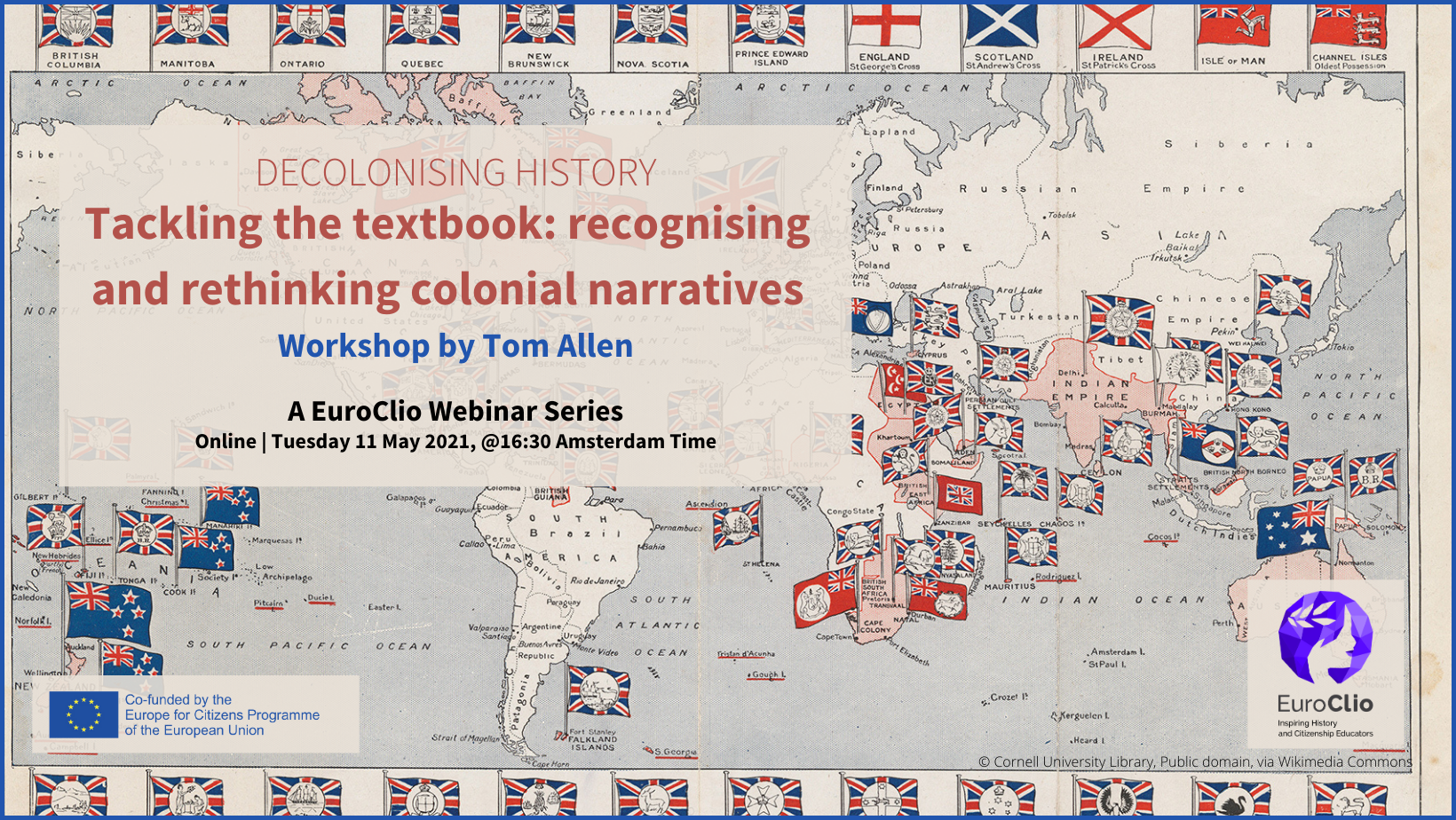 Decolonising History – Workshop on "Tackling the textbook: recognising and rethinking colonial narratives"
May 11, 2021 @ 4:30 pm

-

6:30 pm
The concept of a school history curriculum has its origins in 19th century ideas of progress and national pride. This can have implications for the historical narrative we impart, often subconsciously, to our students. Teachers in many different countries are now recognising the need to teach our students about empire, but the way we present this story is important too.
The aim of this session is to unpack the story our textbooks tell about European empires in the 19th century, and enable you to recognise potential problems with the materials you use. We will analyse anonymised extracts from textbooks used in a range of different countries (you are encouraged to bring your own examples to the session). The session will also offer practical advice on how a fuller picture can be presented to the students – without the need to throw away the textbook!
About Tom Allen
Tom Allen is Head of History at a comprehensive school in Bath, UK. He has recently been working with textbook publishers in the UK to reconsider the way colonial history is presented. In September 2021 he is moving to Germany to begin working at an international school.
Participation to the webinar series is free for all EuroClio Individual Members, as well as for Members of our Member Associations.
If you are not a Member, you can register to single sessions for a fee of 15 EUR, or register to the full series for 60 EUR.
Would you like to become an Individual Member? Register here.
[siteorigin_widget class="WP_Widget_Media_Image"][/siteorigin_widget]
[siteorigin_widget class="Tribe__Events__List_Widget"][/siteorigin_widget]
Share This Story, Choose Your Platform!