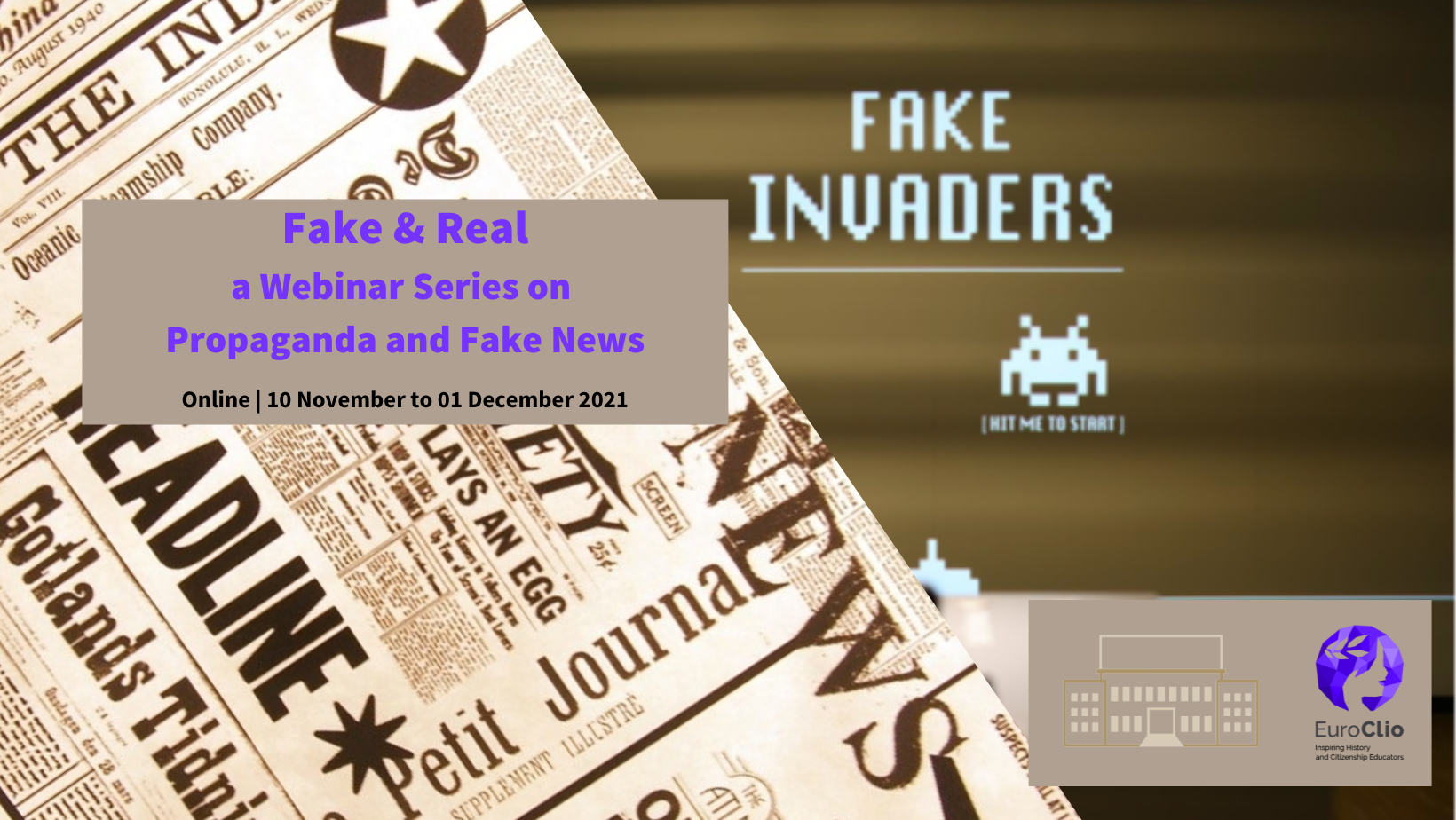 Active workshop on the use of media to manipulate readers
November 17, 2021 @ 5:00 am

-

7:00 pm
In this workshop, we will discuss the definition of 'Fake'. Laurence Bragard will provide riveting examples of falsification throughout history, from antiquity to the present era. We will underline the specific historical circumstances of each fake entity in several case studies, including the development of knowledge and modern science, the rise of consumerism and the advent of mass media and social media. We will discover how forgers have proven to be experts with their fingers on the pulse of their times, responding with pinpoint precision to the needs and expectations of their age. You will also be invited to play a Forgery Quiz hosted by the famous forger, Han Van Meegeren, Explore, Practise & Reflect on disinformation and Snap Judgement.
Learning outcomes of the workshop:
Raise awareness about how facts, techniques and emotions can be blended in different media;
Prepare learners for an active role in society by increasing their competence when using media;
Increase insight into how different media may be biased and how we are influenced by this;
Develop critical thinking skills
About Laurence Bragard
Laurence Bragard develops, co-ordinates and delivers the formal learning offers of the House of European History. She has worked with school, youth and family audiences in museum and gallery settings for over 16 years. She has extensive experience of Object-Based Learning, and has played a key role in developing the educational collections of the House of European History. Laurence has taught onsite and online teachers' workshops for eTwinning, EuroClio and various history fairs for teachers.
[siteorigin_widget class="Tribe__Events__List_Widget"][/siteorigin_widget]
Participation to this webinar series is free of charge
[siteorigin_widget class="SiteOrigin_Widget_Image_Widget"][/siteorigin_widget]
[siteorigin_widget class="SiteOrigin_Widget_Image_Widget"][/siteorigin_widget]
We would like to thank our Individual Members for their support in developing this webinar series. The topic has been selected based on input from all members, and the recordings of our sessions are (partially) supported through individual membership fees. If you would like to support us, please consider becoming an individual member!
Share This Story, Choose Your Platform!