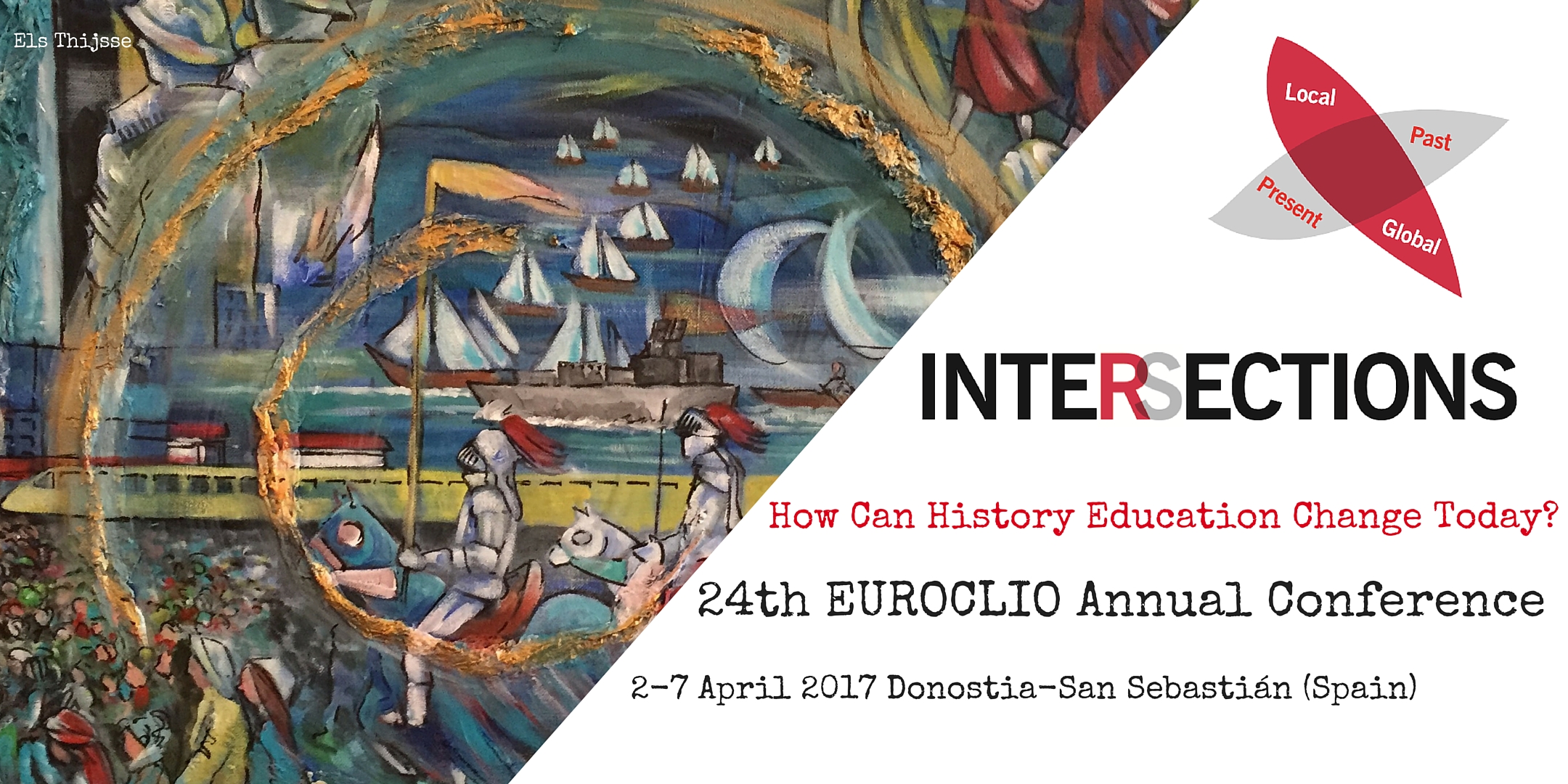 24th EuroClio Annual Conference and Professional Training and Development Course 2017: Intersections – San Sebastian, Spain
April 2, 2017

-

April 7, 2017
How Can History Education Change Today?
2 April
• Optional cultural visit to San Telmo museum
• Welcome reception, including speeches from the Mayor of Donostia-San Sebastian, Eneko Goia, and Basque Government Minister, Miren Azkarate
3 April
• Official opening ceremony
• Key note from Mario Carretero (Professor of Psychology at Autonoma University of Madrid) reflecting on "Where does local history end and global history start?"
• Prominent speakers (including journalist, author and historian Giles Tremlett, Spanish writer and historian José Álvarez Junco, and professor at the Teacher Training School of Bilbao (University of the Basque Country) Ander Delgado) debating controversial histories that are still a challenge for Spain. How are these controversies reflected in politics and history education today?
• Accessing innovative resources: Relaunch of Historiana, including new online learning activities and resources from projects
• A number of insightful workshops displaying a range of exemplar learning activities
• Cultural night in the Miramar Palace with 'pintxos' dinner
4 April
• Society dealing with the past in history education: finding out about the role of civil society initiatives in international network during the panel discussion. Speakers include Maria Naimska from the European Network Remembrance and Solidarity (ENRS), Jordi Guixe from the European Observatory on Memories (EUROM) and Igancio Hernaiz from the Organisation of Ibero-American States for Education, Science and Culture (OEI).
• Young people engaging: learning history by doing: An active session to look at cases of civic engagement by students and teachers in dealing with past and present outside their classrooms and engaging in in-depth discussions. In cooperation with EUSTORY Iberian Competition.
• Pub quiz at Donostia Kafe Antzokia (DOKA)
5 April
• Learning outside the conference room: taking a closer look at peace education and historic themes at Gernika Peace Museum, visit Europe's oldest parliament and The Historical Archive of Euskadi – the venue also of Gogora, the Institute for Remembrance, Coexistence and Human Rights
6 April
• Experiencing education in practice: Visiting primary and secondary schools, teacher training institutes, vocational schools to observe local educational practices.
• Contributing to the position of history education: EuroClio supports the Council of Europe Inter-Governmental project "Quality History Education for the 21st Century" in a World Café that offers an opportunity to set the agenda for the future (facilitated by Dean Smart, Council of Europe Expert)
7 April
• EuroClio General Assembly
• Discussion group sessions exploring fascinating topics ranging from "teaching sensitive and controversial issues" to "state driven curricula and advocacy for ownership"
• Cultural visits, including a walking Tour of Historical Memory from the City, a visit to San Telmo Museum, Albaola The Sea Factory of the Basques and he Education Museum
• Gala dinner accompanied by dance, oral poems, and music at the Real Club de Tenis Ondarreta restaurant (Antiguo)
Share This Story, Choose Your Platform!