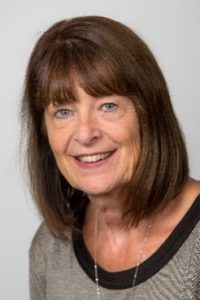 Teachers as Researchers is the first Special Interest Group (SIG) within the EuroClio community that is established for individual members, and I hope that many of you will join.
For me the combination of being a teacher and a researcher is very enriching. As a lecturer of history education and didactics in teacher training, I'm am convinced that research can contribute to the improvement of history education in schools and teacher training colleges. Next to my teaching job, I work two days a week on research for my PhD, on "The improvement of the understanding of historical time for primary school pupils".
The understanding of historical time is not only an important basis in history education, but also essential for the overall development of children. Through placing historical phenomena in time and comparing these with each other, children learn to understand the present and to think and reason critically. With the continuous availability of information on contemporary and historical events, the development of the understanding of historical time is becoming increasingly important. In this research we constructed a developmental model of stages of understanding historical time for pupils aged 6 to 12. More information about this research, the model, and some publications can be found on my website: http://www.historischtijdsbesef.nl/en/.

I hope to contribute to the SIG Teachers as Researchers, by sharing experiences with other researchers, hoping that we can learn with and from each other. I'm very curious what topics of research you are involved in or would like to be involved in in the near future?
Join this SIG and write a post!
Marjan de Groot-Reuvekamp, EuroClio-ambassador and lecturer of history education and didactics at Fontys University for Applied Sciences, School for Child studies and Education in 's-Hertogenbosch, the Netherlands.