Particular focus on History Teaching, International Understanding and Peace
This summer a new book will be published about the roles played by UNESCO and other international organizations. In the book UNESCO Without Borders multiple authors from cross-disciplinary and diverse geographical areas. Professor Aigul Kulnazarova (International Relations) and Associate professor Christian Ydesen (Learning and Philosophy) are the editors. This book assesses the global implications and results of UNESCO's educational policies and practices. It explores how UNESCO-approved guidelines of textbook revisions and peace initiatives were implemented in member-states, illustrating the existence of both national confrontations with the new worldview promoted by UNESCO, as well as the constraints of international cooperation. The book is divided in five parts: the Introductory Framework, UNESCO's challenges and opportunities, UNESCO and the Politics of History Education: local and global discourses, UNESCO's Experiments with Race, Science, and Anti-racism and UNESCO and International Understanding in a Divided World.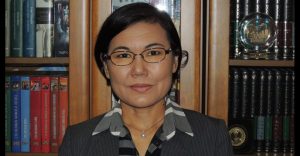 Recently professor Aigul Kulnazarova also gave an interview about the role of UNESCO in Historical reconciliation and education in Japan. According to her "despite the efforts deployed by the Organization [UNESCO], the Japanese history education remained ambiguous and partial." The article offers an interesting insight into the Japanese situation and provides a good overview of UNESCO's arrival in Japan until now.