On 22 and 23 of March a kick-off meeting was organised by Youth Communication Center (YCC) in Banja Luka for the new [partner] project: Divided Past, Joint Future. EuroClio Trainee Romana Sijakovic attended the meeting to contribute to and report about this new initiative. The project is challenging, not only because of its goals, but also because of the number of organisations involved. The project brings together 18 (!) partners from over 8 different countries in the Balkans and beyond. The size of the cooperation creates a challenge and an opportunity at the same time. Every organisation will add specific skills and new ideas to the initiative, which will contribute greatly to the project's network and capacity.
During the first day Vanja Kukrika, Project Manager (YCC) opened the meeting with a short introduction and a welcome to all partners. After this Mirela Rajkovic, Policy Officer (SEEYN) explained more about the project and the project's aims. Our primary goal is to build a strong civil society, ready and resourceful to be main actor in peace and reconciliation policy. In this first phase of the project it's all about research and creating a strong, academic foundation to start the project. The afternoon organised a bit more dynamic by discussing specific project elements in smaller groups. Together with The Zamah Foundation (Croatia), Interkulturelles Zentrum (Austria) and Toplum Gönüllüleri Vakfi (Turkey) EuroClio will work on an interesting desk research. In this research the organisations will map different successful and inspiring practices of reconciliation programmes outside the Western Balkans and find wyas to connect these programmes to the business sector. By mapping these programmes we will have good overview of all project possibilities. Working in smaller groups was a good way to discuss many topics in a short period and give more partners a chance to ask specific questions. The next day contained more static topics such as the budget and communications. With many partners a good communication strategy is vital. We concluded the day with a discussion on visibility and voted for possible logos. The logo and  will soon be published on our website.
A project like this is already very challenging, but we all intend to be innovative and pioneering which makes this project even more of a challenge. However the atmosphere during this first meeting was very good and it showed that the partners are more than willing to take up this challenge.
The project page for Divided Past, Joint Future will be online soon!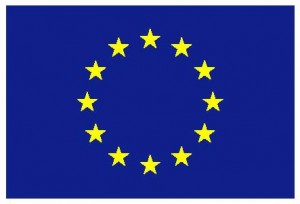 This project is funded by the European Commission.