EUROCLIO invites university students and recently graduates to apply for a traineeship position to enrich their knowledge with the practical experience of working for an International NGO in the field of History Education. EUROCLIO accepts and considers applications for traineeships on a rolling basis. Interested? Send your CV and motivation letter to Judith Geerling (Senior Project Manager).
Standard traineeship periods are for a period of 4-6 months. We might consider extending the traineeship period up to one year based on the experience and needs. For the internship to be most successful, we require a minimum of a 4-day, but preferable a 5-day working week. We provide the trainee with a working space that includes a desk and computer in our office, which is located in The Hague. There is an allowance available of € 350 per month on average, depending on the working week. If needed, we can cover the travel costs to travel back and forth to The Hague up to € 50 a month.
Requirements
EUROCLIO is always looking for trainees and dedicated students that:
Are in the final stage of their University Bachelor degree, in their Master degree or recently graduated;
Have a background in History, History Education and/or International Cooperation/Relations;
Have skills in Microsoft Office (Outlook, Word, Excel, Powerpoint);
Are flexible, motivated and are able to work independently;
Are fluent in English (written and spoken).
Knowledge of additional languages, website management (including CMS, WordPress) and design skills are considered an asset.
What does the traineeship offer?
As a trainee, you will learn all about the world of an International NGO. You will get in touch with different institutions, donors, funding organisations, and international associations. Your tasks include communication with members and partners, networking, public announcements, fundraising, reporting, website management, contribution to the development of transnational source collections and historical content and all aspects of office, project and event management. Additionally, EUROCLIO provides;
Remuneration up to € 350 per month based on full time traineeship (40 hours per week)
Reimbursement local travel costs up to € 50 per month based on receipts for a full time traineeship.
International students
We advise international students interested in a traineeship at EUROCLIO to explore the opportunity to obtain a Erasmus+ grant (or any other grant) through their universities. Applicants outside the European Union are required to obtain a work permit for The Netherlands. This is a quite costly procedure (around 800 euros), which EUROCLIO is unable to finance. Alternatively, applicants outside the European Union can apply for an unpaid traineeship of maximum 90 days (in that case you do not need a work permit).
In the past years enthusiastic students from the Netherlands, as well as from Belarus, Belgium, Bulgaria, Croatia, Czech Republic, Denmark, France, Germany, Georgia, Greece, Finland, France, Italy, Nigeria, Poland, Slovakia, Spain, United Kingdom and the United States have worked as trainees for a period of 3 up to 6 months at the EUROCLIO Secretariat in The Hague. Discover the current trainees on our Staff page or read the rich experiences of past trainees below.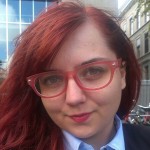 EUROCLIO played one of the most important roles not only in my professional growth, but in the personal as well. Majoring in history teaching and coming from the Balkans, I couldn't have chosen a better organization to do my traineeship at. Thanks to it, I now feel more competent in the process of tackling some sensitive topics which the history education in the Balkans is faced with. This exceptional opportunity helped me develop my skills and a new mindset for multi – perspective history teaching.
Bisera Srceva
Macedonia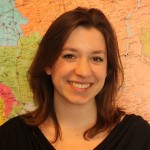 "I can only recommend students to experience this day-to-day work first hand, as it will enhance your picture of the challenges in the field of history-related Non-Profit-Organizations worldwide and it will reward you with a network of extraordinary people.
Nina Kraus
Germany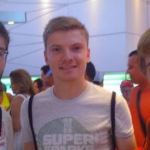 "I was very impressed throughout at how much emphasis the staff place on the personal development of their trainees, and the spirit of togetherness that is evident both within the secretariat and the wider EUROCLIO community."
Martin George
United Kingdom