EUROCLIO invites university students and recently graduates to apply for a traineeship position to enrich their knowledge with the practical experience of working for an International NGO in the field of History Education. In the past years enthusiastic students from the Netherlands, as well as from Belarus, Belgium, Bulgaria, Croatia, Czech Republic, Denmark, France, Germany, Georgia, Greece, Finland, France, Italy, Nigeria, Poland, Slovakia, Spain, United Kingdom and the United States have worked as trainees for a period of 3 up to 6 months at the EUROCLIO Secretariat in The Hague. Discover the current trainees on our Staff page or read the rich experiences of past trainees below.
What does the traineeship offer?
As a trainee, you will learn all about the world of an International NGO. You will get in touch with different institutions, donors, funding organisations, and international associations. Your tasks include communication with members and partners, networking, public announcements, fundraising, reporting, website management, contribution to the development of transnational source collections and historical content and all aspects of office, project and event management. Additionally, EUROCLIO provides;
Remuneration up to 300 euros per month based on fulltime traineeship (40 hours per week)
Reimbursement local travel costs up to 50 euro per month based on receipts for a fulltime traineeship
At the moment EUROCLIO is accepting applications for trainees for the period September 2018 -January 2019. The extended deadline for applications is 3 June 2018. Applications should be sent and addressed to Judith Geerling and Jaco Stoop.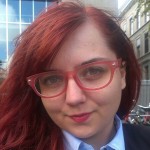 EUROCLIO played one of the most important roles not only in my professional growth, but in the personal as well. Majoring in history teaching and coming from the Balkans, I couldn't have chosen a better organization to do my traineeship at. Thanks to it, I now feel more competent in the process of tackling some sensitive topics which the history education in the Balkans is faced with. This exceptional opportunity helped me develop my skills and a new mindset for multi – perspective history teaching.
Bisera Srceva
Macedonia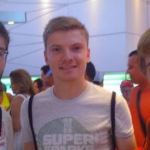 "I was very impressed throughout at how much emphasis the staff place on the personal development of their trainees, and the spirit of togetherness that is evident both within the secretariat and the wider EUROCLIO community."
Martin George
United Kingdom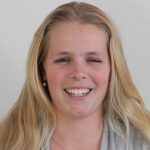 The strength of the traineeship is a combination of good personal guidance and developing competencies: from project management to research and from fundraising to developing learning materials yourself. At EUROCLIO, I learned to quickly own a project that you are assigned to and develop my own initiatives.
Laura Steenbrink
The Netherlands
Requirements
Research Traineeship
How to apply
EUROCLIO is always looking for trainees and dedicated students that:
Are in the final stage of their University Bachelor degree, in their Master degree or recently graduated;
Have a background in History, History Education and/or International Cooperation/Relations;
Have skills in Microsoft Office (Outlook, Word, Excel, Powerpoint);
Are flexible, motivated and are able to work independently;
Are fluent in English (written and spoken).
Knowledge of additional languages, website management (including CMS, WordPress) and design skills are considered an asset.
In addition to the regular traineeship we are also offering a research traineeship. The focus will be on a specific topic or related to a specific project. If you want to apply, please elaborate on your specific research interest and we will discuss this on an individual basis and decide based on the need and connection to our Areas of Action.
EUROCLIO offers internships for two periods: August - January (see above for relevant deadline) and February - July (deadline sometime in October or November), therefore you may contact us at all times to find out if there is a vacancy. Students who are interested can send their letter of motivation and CV by e-mail, and will be informed whether they are selected for an interview.
An application and any other questions may be sent to Judith Geerling.
We advise international students interested in a traineeship at EUROCLIO to explore the opportunity to obtain a Erasmus+ grant (or any other grant) through their universities.