Teachers as Researchers
The aim of this SIG, Teachers as Researchers, is to actively support, encourage and share educational research taking place within the EUROCLIO community. This involves supporting projects already in progress, supporting projects to get off the ground, as well as running needs based assessment on what research could/should be done to support the work of EUROCLIO members. The SIG also hopes to serve as a platform for discussions, trainings and networking opportunities to further develop research in history education. Finally, the SIG will also be promoting EUROCLIO members to share the research that's already in progress and disseminating valuable findings to all educators in our community. This SIG will run cooperatively, drawing on (and welcoming) all experiences and expertise in the group. For this group to be as effective as possible, we hope to bring together educators from various educational institutions, grade level expertise, backgrounds, genders, ages and orientations. All are welcome.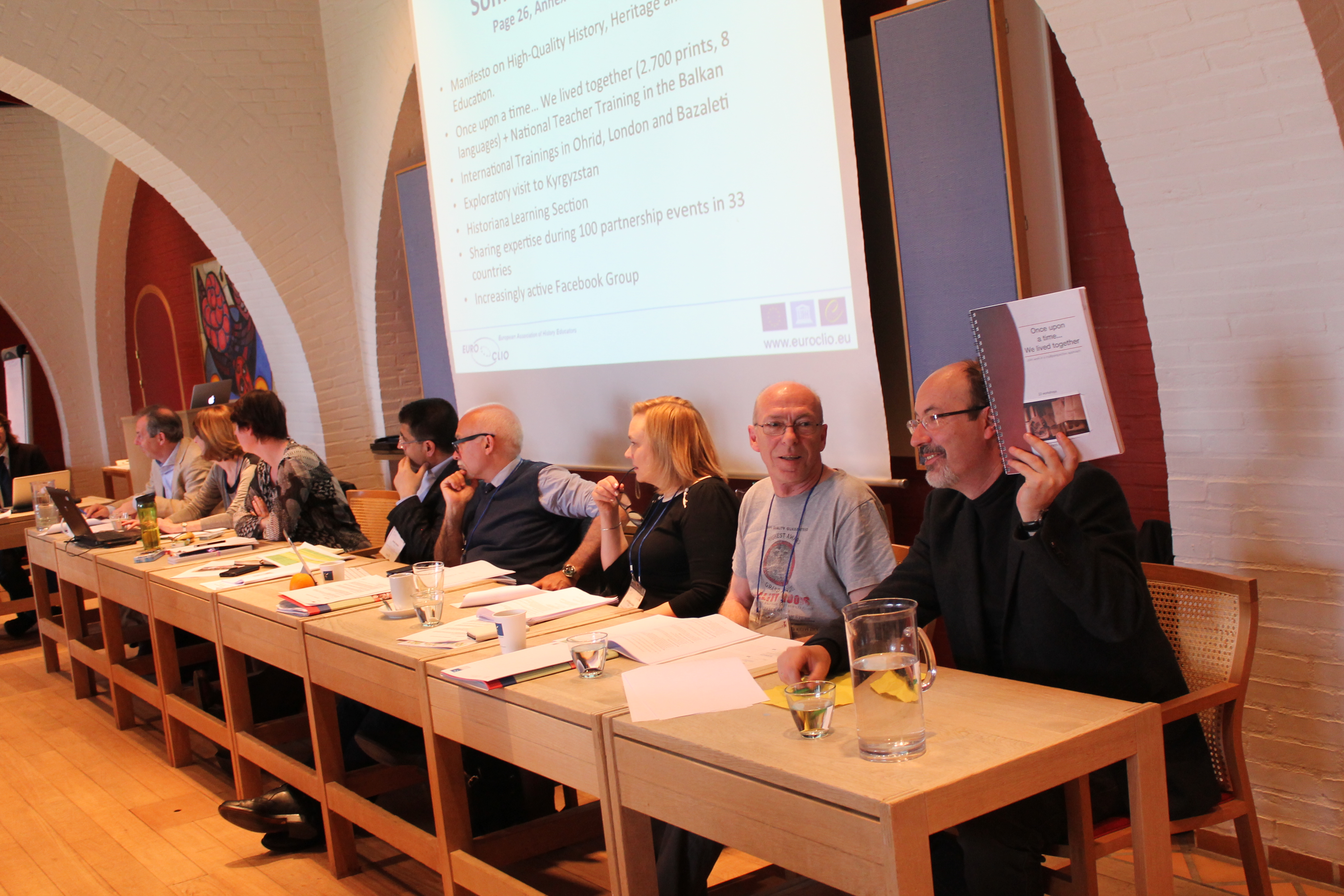 Why Teachers doing Research Matters
As a teacher, we notice certain trends in our classroom: what makes our students focus, what helps our students understand, what divides our students, what engages them… This kind of information is not always common knowledge, nor is it always common to each classroom. What I have noticed in the […]
Read more
Understanding Historical Time
Teachers as Researchers is the first Special Interest Group (SIG) within the EUROCLIO community that is established for individual members, and I hope that many of you will join. For me the combination of being a teacher and a researcher is very enriching. As a lecturer of history education and […]
Read more
...and subscribe to our special interest groups (SIGs)
Teachers as Researchers is a SIG which aims to bridge the gap between academic research in the field of history education and the day-to-day classroom practice by engaging teachers to join existing research projects or apply to join ones that are being planned. This SIG fosters the need for history education research to take into account teachers views and role, while encouraging teachers to see how in their practice they can improve the general understanding of the effects and role of history education in society today.
Remembrance and Education is a SIG which aims to generate and deepen the discussion between professionals in the field of remembrance, and those in education. This is because remembrance highlights the interrelation between history, heritage, citizenship and human rights as subjects to be addressed in an inclusive way in the classroom. Beyond their specificity, history, heritage, citizenship and human rights as school subjects are based on a common goal to link the past with the present and prepare the individual for his future active involvement in society.