Join a Special Interest Group
As an individual member, or a member of a EUROCLIO member organisation, you are very welcome to join Special Interest Groups (SIGs), or gather more enthusiasts for your own special interests and form a new one. At the moment two groups are in play for which you can subscribe.
Not yet a member of EUROCLIO? The Association welcomes membership of organizations, associations and institutes dealing with history, heritage and citizenship education inside and beyond Europe. EUROCLIO offers a series of opportunities to its member organizations and associations aiming to influence education reform processes, collaborate with larger cross-border networks, participate in professional development training and steer the member organization or association through democratic participation. The professional EUROCLIO secretariat provides support to its members in a variety of fields as networking, capacity building, preparation and planning of activities and other related actions.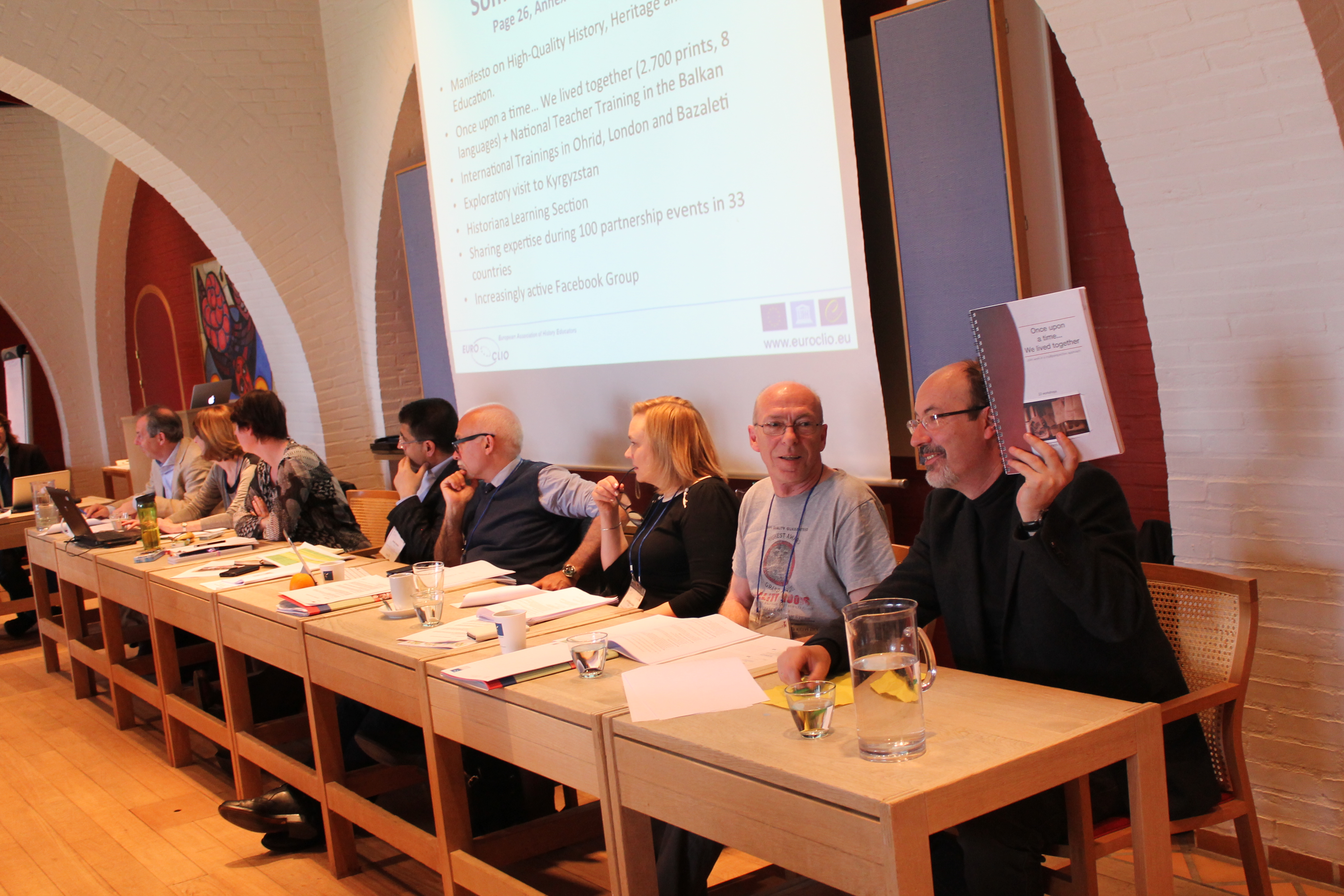 Special Interest Groups
Teachers as Researchers is a SIG which aims to bridge the gap between academic research in the field of history education and the day-to-day classroom practice by engaging teachers to join existing research projects or apply to join ones that are being planned. This SIG fosters the need for history education research to take into account teachers views and role, while encouraging teachers to see how in their practice they can improve the general understanding of the effects and role of history education in society today. Read more
Remembrance and Education is a SIG which aims to generate and deepen the discussion between professionals in the field of remembrance, and those in education. This is because remembrance highlights the interrelation between history, heritage, citizenship and human rights as subjects to be addressed in an inclusive way in the classroom. Beyond their specificity, history, heritage, citizenship and human rights as school subjects are based on a common goal to link the past with the present and prepare the individual for his future active involvement in society. Read more