Join a Special Interest Group
As an individual member, or a member of a EUROCLIO member organisation, you are very welcome to join Special Interest Groups (SIGs), or gather more enthusiasts for your own special interests and form a new one. At the moment two groups are in play for which you can subscribe.
Not yet a member of EUROCLIO? The Association welcomes membership of organizations, associations and institutes dealing with history, heritage and citizenship education inside and beyond Europe. EUROCLIO offers a series of opportunities to its member organizations and associations aiming to influence education reform processes, collaborate with larger cross-border networks, participate in professional development training and steer the member organization or association through democratic participation. The professional EUROCLIO secretariat provides support to its members in a variety of fields as networking, capacity building, preparation and planning of activities and other related actions.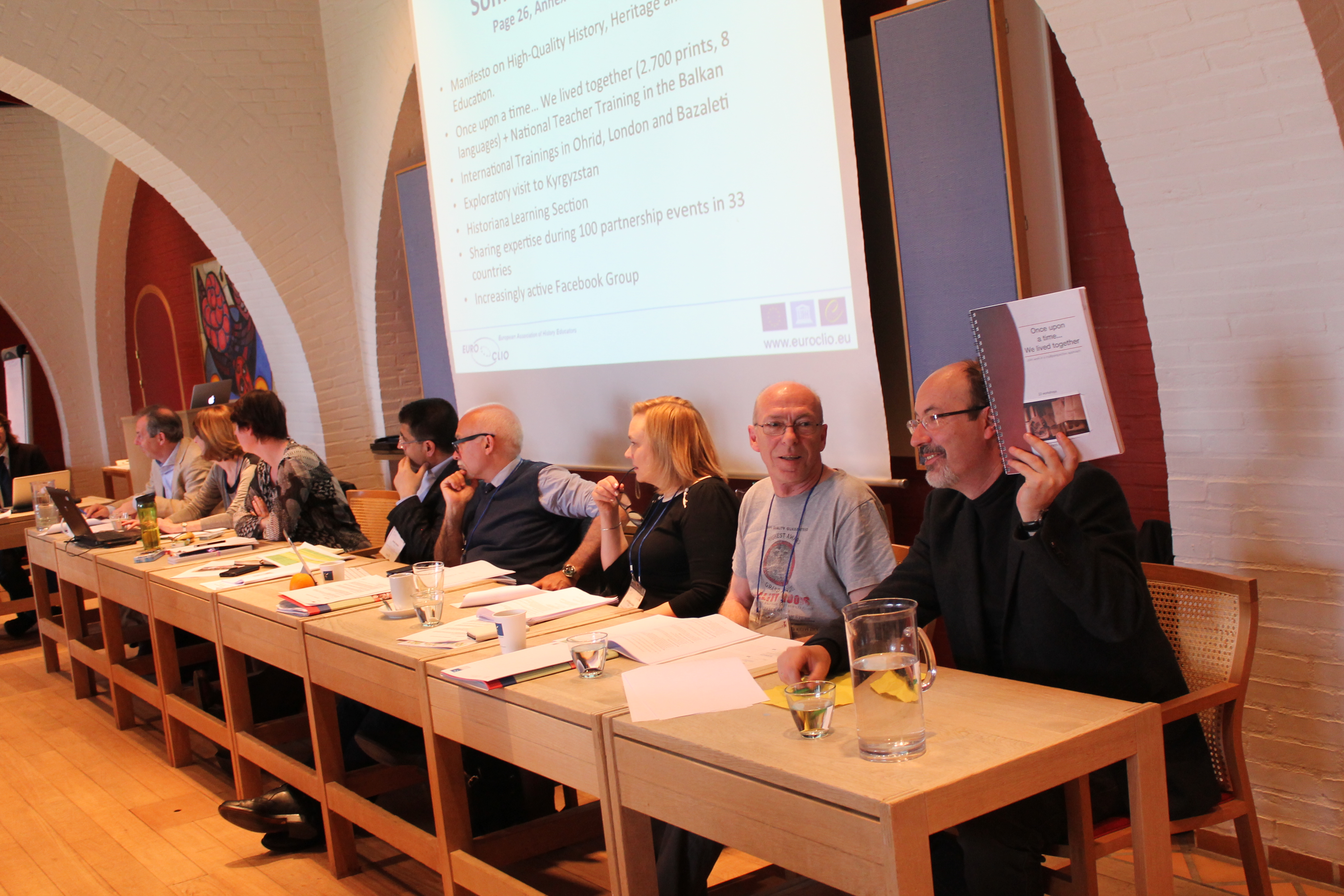 Teachers as Researchers
The aim of this SIG, Teachers as Researchers, is to actively support, encourage and share educational research taking place within the EUROCLIO community. This involves supporting projects already in progress, supporting projects to get off the ground, as well as running needs based assessment on what research could/should be done to support the work of EUROCLIO members. The SIG also hopes to serve as a platform for discussions, trainings and networking opportunities to further develop research in history education. Finally, the SIG will also be promoting EUROCLIO members to share the research that's already in progress and disseminating valuable findings to all educators in our community. This SIG will run cooperatively, drawing on (and welcoming) all experiences and expertise in the group. For this group to be as effective as possible, we hope to bring together educators from various educational institutions, grade level expertise, backgrounds, genders, ages and orientations. All are welcome.
Understanding Historical Time
Teachers as Researchers is the first Special Interest Group (SIG) within the EUROCLIO community that is established for individual members, and I hope that many of you will join. For me the combination of being a teacher and a researcher is very enriching. As a lecturer of history education and […]
Read more
Why Teachers doing Research Matters
As a teacher, we notice certain trends in our classroom: what makes our students focus, what helps our students understand, what divides our students, what engages them… This kind of information is not always common knowledge, nor is it always common to each classroom. What I have noticed in the […]
Read more