Successful Meeting for the LHH Group in Serbia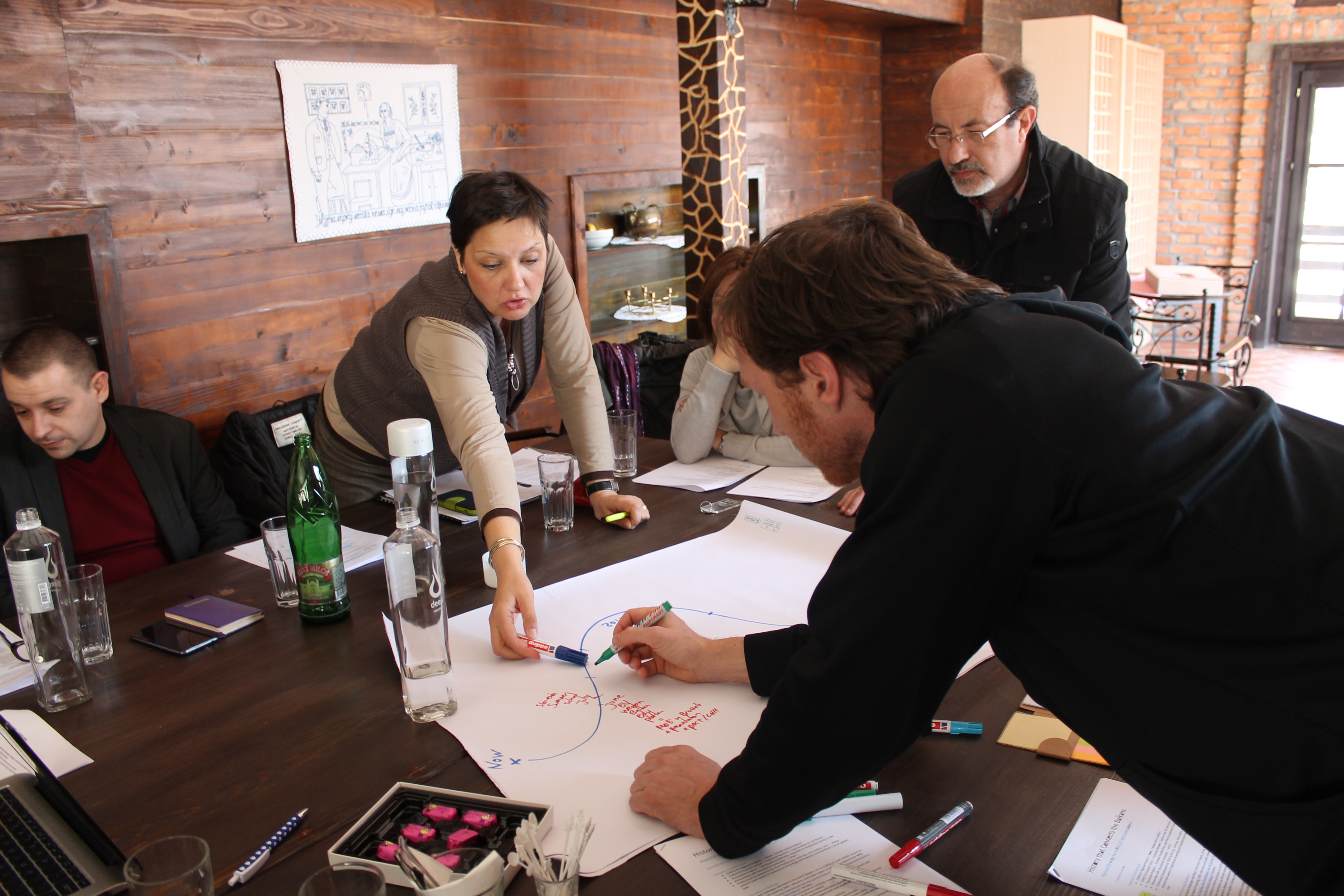 From 22 to 25 March, the Learning a History that is 'not yet History' (LHH) Group has met up in Belgrade and Topola to have a training event. This was also their last meeting for this part of the project. On the first day of the event, the LHH group gathered at the EU Info Centre in Belgrade to hold a Stakeholder's Dialogue. The goal of the stakeholder's dialogue was to reflect on previous initiatives and achievements in the field of responsible education in the Western Balkan and to come up with a regional strategy for future work on regional cooperation in history education. After that, they moved to Hotel Oplenac in Topola for two days to participate in workshops (both for the LHH project and Learning to Disagree project) and have a future active planning session. There was also the official launch of the devedesete.net website by Aleksandar Todosijević and Miljenko Hajdarović. This website offers a variety of multi-lingual sources on the wars in the 90's. The overarching theme of workshops was to show new ways of teaching about the former Yugoslavia wars in the 1990's. The War(s) in Photos workshop, developed by Nataša Kostić and Bojana Dujković Blagojević, explored how utilizing real pictures of the events and making students discuss different the elements they contain can make it easier to put events in perspective.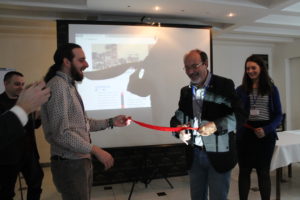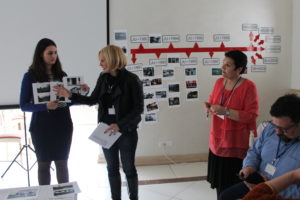 The future active planning session took place on the final day of the Topola event. In it was discussed how the history teachers associations want to move ahead and what would be the best way for regional cooperation. It was clear that there is great enthusiasm within the LHH group to continue cooperating in order to achieve the project goals, and it was emphasized that EUROCLIO should be a part of this despite the leaving of Director Jonathan Even-Zohar. EUROLCIO is very satisfied with the events in Serbia and looks forward to the inevitable progress that future cooperation will bring.
We also recommend