Yahad in Unum and Mémorial de Caen Museum Offers Grants for Teacher Training Seminar in November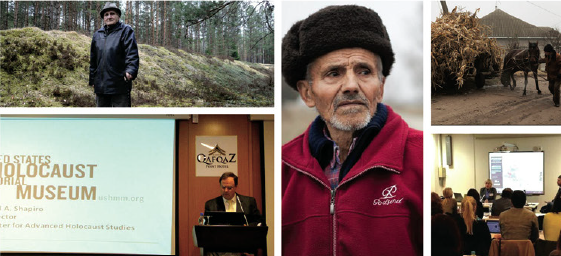 European history teachers are invited to participate in a 2-day training session on 'the Holocaust by Bullets' and the persecutions of the Roma in Eastern Europe. The seminar will be held in both English and French on November 7 and 8, 2016 and all expenses will be paid for by the organisers. The seminars will introduce new teaching tools and sources as they explore further the knowledge and understanding of the Holocaust and the Genocide of Roma in Eastern Europe. Read more about this seminar in this briefing.
To participate in the seminar, please send a letter of interest and a resume by September 20, 2015 to Julia Garmash (j.garmash@yahadinunum.org). For more information, visit their website.
We also recommend